Resources for those looking to understand economics. Essays, e-books, blog posts and latest developments on the UK and global economy.
Sections
A-level Revision Products | Glossary of terms |Microeconomics | Macroeconomics | Recent Articles
---
Popular Revision e-books
Macro Economics Revision Notes
Micro Economics Revision Notes
Latest Blog Posts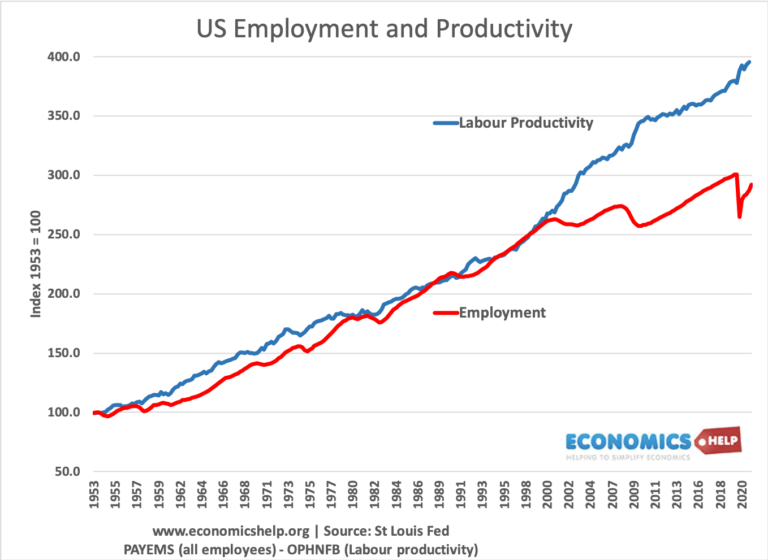 Technological unemployment occurs when the adoption of new technology causes job losses. Automation is a process of using robots, AI and machines to take the …
A high wage economy is characterised by high average incomes, rising real wages and fair distribution of income so the lowest income deciles are well …
Inflation is a continuous rise in the price level. Inflation means the value of money will fall and purchase relatively fewer goods than previously. In summary: …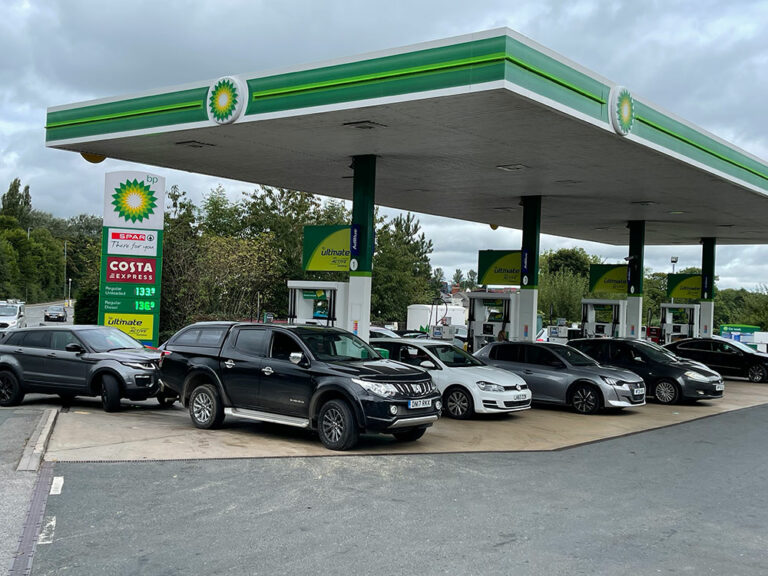 Panic buying – is it rational or irrational Panic buying is a situation where consumers buy an unusually large quantity of a good in anticipation of …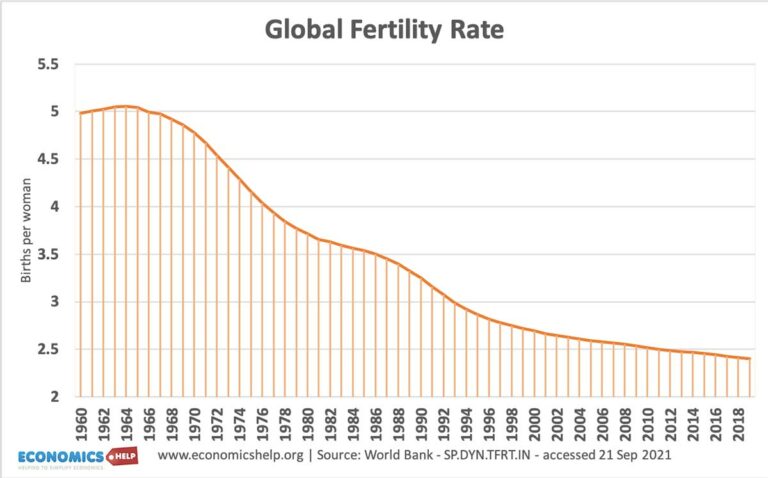 In the past few decades, there has been a dramatic decline in global birth rates, with many developed economies seeing their birth rate fall well …
International trade between different countries is an important factor in raising living standards, providing employment and enabling consumers to enjoy a greater variety of goods. International …
---
Reviews
The A-level essays I bought from your website are really helpful in improving my writing. Also I'm always interested in the writings on your economics blog, they are clear & concise while able to describe complicated economics theories applied to the real world." – Ian
Read more reviews about Economicshelp.org products
Books by Tejvan Pettinger
An easy to read an overview of economics. 'Cracking Economics' gives explanations of main topics with images and diagrams to bring economics to life.
The book is aimed at anyone with a general interest in economics but would like a better understanding. Available in hardback at major bookshops and online. Read More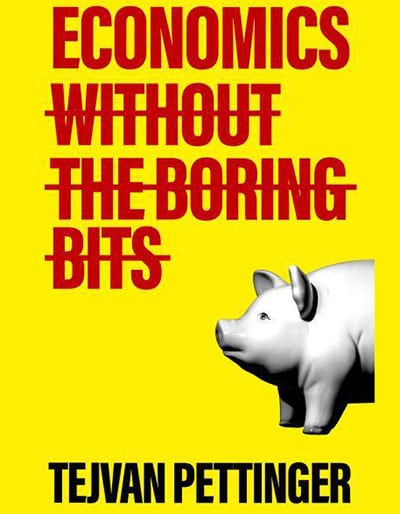 Economics without the Boring bits
An Enlightening Guide to the Dismal Science " published by Wellbeck.
It includes topics such as common economic fallacies, middlemen, recycling, debt, finance, trade, money, taxation and why some people get rich and others don't. Read more
---
Diagrams and stats at Economicshelp.org