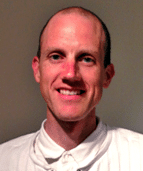 This blog is written by Tejvan Pettinger. (born 1976)
He lives in Oxford where he works as an Economics teacher (A Level students) at Greenes College and formerly with Cherwell College, Oxford. Tejvan Pettinger studied PPE at Lady Margaret Hall, Oxford University, gaining a 2:1.
He contributes articles to the Economic Review and writes regularly on economics.
Between 2001 and 2006 he worked as examiner and Team Leader for Edexcel examinations.
He also publishes the website – Biography Online
He regularly visits New York, US
Cycling
In addition to teaching Economics, Tejvan is also a cyclist and competes in UK time trials.
1st UK National Hill climb championship 2013
3rd UK national 100 mile time trial championship – 2014
He has a blog on Cycling at Cycling Uphill
Uphill Struggle – Article at Oxford Today, the magazine of Oxford University
Contact
To Contact Tejvan please use this contact form
or email address below.