Monopolies are generally considered to have disadvantages (higher price, fewer incentives to be efficient). However,  monopolies can benefit from economies of scale (lower average costs) and have a greater ability to fund research and development. In certain circumstances, the advantages of monopolies can outweigh their costs.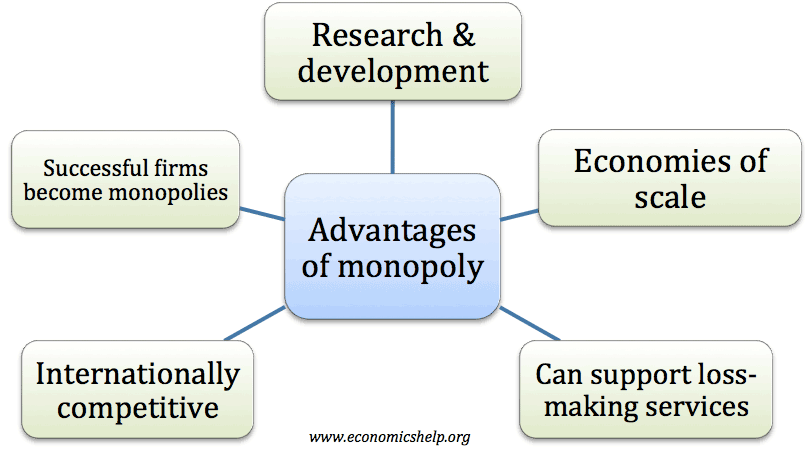 Advantages of Monopoly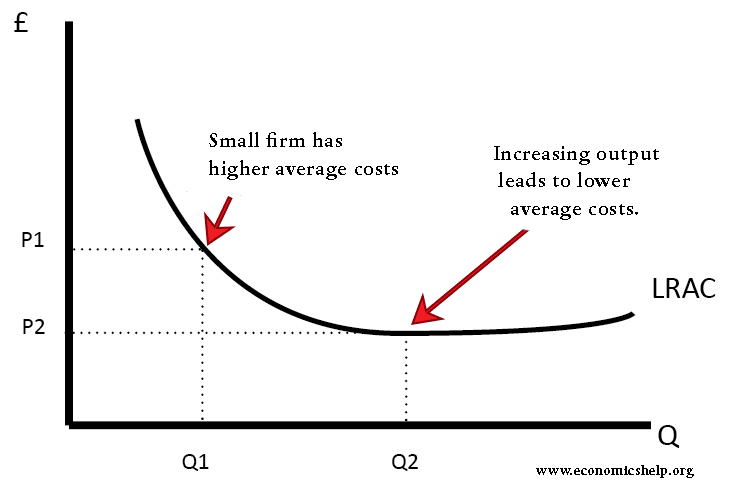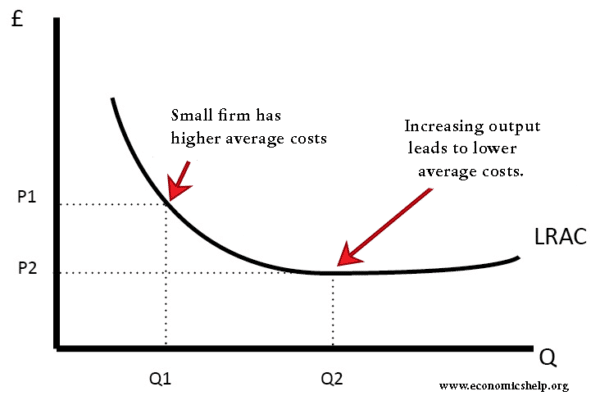 If a monopoly produces at output Q2, average costs (P2) are much lower than if a competitive market had several firms producing at Q1 (P1). This is particularly important for natural monopolies –  industries where the most efficient number of firms is one.
Examples of industries where monopoly is the best option
Electricity distribution. To distribute electricity to every home in a country, it is most efficient to have a monopoly provider. There are significant economies of scale in having a comprehensive network. THere is no point in having two electricity cables running up the same street.
Bus travel in a city. Avoids duplication and enables efficient timetabling.
Pharmaceutical drug provision. The promise of a patent on a drug is sufficient to encourage firms to invest in developing new drugs.
Related