Private label brands (or own brand labels) are products sold by a retailer with its own packing, but manufactured by a third party. For example, Tesco sell ordinary branded items, such as Heinz baked beans, but also sell their own 'Tesco Value' baked beans. Tesco will license a manufacturer to produce baked beans and then sell the product with it's own label.
The big advantage of private label brands is that they do not include specific marketing costs; also, if a supermarket has an exclusive deal, average transport costs can be lower and they can benefit from distributional economies of scale. Because of the lower costs, the supermarket can sell the product at a lower price, but also gain a bigger profit margin.
Private label brands have grown in popularity in recent years, suggesting consumers are becoming more sensitive to price and less loyal to their favourite brands. Supermarkets, such as Aldi and Lidl have made significant strides through the promotion of their own private label products. The recent recession was important for changing consumer spending habits – making them more sensitive to price; but also giving consumers the realisation that there is little difference in quality between branded goods and private label. More consumers are aware of the fact that the same companies often make both 'expensive' brand names and the less expensive private label; this change in consumer preferences could mean the growth of own brand / private label could continue.
Examples of private label brands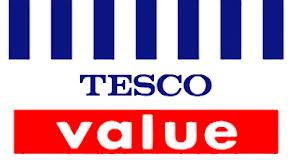 Cheap – cut price. Tesco Value. This was a particular series that offered extremely low prices. There was a time when Tesco used rather unattractive packagingto try and reinforce the image of very low cost / price. It was suggested that the packaging was so dismal to try and  dissuade people from buying them, because they made a loss.  (I don't really believe that story, though it is interesting it became common currency.) Also, if you do a google image search for Tesco Value – you can see it is has become a bit of a cult brand, with many 'humours internet modification, like the Tesco Value Valentines card.)
In recent years, Tesco value dropped its 'super-cheap' image and made its packing less different to ordinary products. There is an attempt to promote quality rather than  the 'ultra cheap' – private label.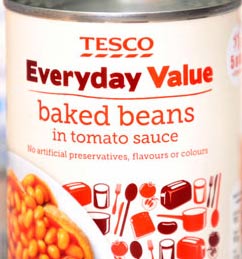 Tesco finest. Another type of private label brand is to mimic the packaging of better known brands to try and give impression of a similar quality. Continue Reading →