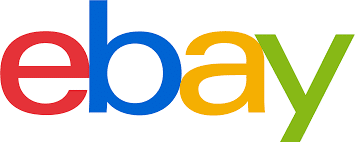 There are several features of eBay which make the market competitive – and perhaps close to the model of perfect competition.
Many buyers – thousands of people have access to viewing items listed on eBay. If I sold it in traditional means, smaller numbers of buyers would mean lower prices for me the seller.
There are also many sellers who are free to enter eBay.
Perfect Information. It is easy to search for iPads which are being sold.
Freedom of entry. Anyone can enter.
Selling my iPad on eBay proved quite successful. I received £379 for an iPad I bought for £429. I thought that is a pretty good price with only a small depreciation in the value. (25%)
I was less enamoured to see eeBayclaiming £40 in fees, so in practice, I actually received £339.
It seems to me surprising people are willing to spend so much on a second-hand iPad when they could easily spend an extra £60 and get it brand new. By listing on eBay in an open auction, it makes sure people spend the maximum they are willing to pay before it becomes more attractive to buy brand new. It is very competitive, and so reduces consumer surplus.
In one sense selling iPads on eBay is a very competitive market, which has led to good selling prices. This suggests an increase in economic welfare compared to pre-internet.
Selling on eBay is relatively easy, and I get a price close to the original. If there were no internet, selling would have been harder work (to advertise), and the price would have been lower.
Also, because we know we can sell things on eBay, it encourages us to buy goods, knowing if it isn't so good, we can reclaim most of the cost selling on eBay. If there was no eBay, it may discourage certain purchases because people would fear being stuck with goods they couldn't sell on.
Lack of Competition
Given the success of eBay, it is perhaps surprising there are not more rivals to eBay. eBay takes a pretty good commission on the price, and it is a very profitable business. However, because they have such strong brand loyalty, it is very difficult for any other firms to enter and take their market share. Even if a company offered half the commission rate of eBay, most people would prefer to stick with eBay, because they have the largest market share of customers, so you get more from eBay despite the relatively high commission rates.
The closest competitor is perhaps Amazon market-place. Amazon can use its market dominance and technology to enable people to sell goods online. It tends to attract more business and less private individuals – so there is a degree of differentiation.
It is a good example how technology has made certain markets more competitive. But, also, there are other aspects which indicate strong monopoly power. Technology can work both ways.