There is mixed evidence about the success of the Funding for Lending scheme
Firstly, there is evidence that credit is still tight and firms are struggling to gain finance. Since last August, £1.8bn of credit has been drained out of the system At the same time, up to 40 lenders have accessed the £16.5bn in funding from the FLS. However, the pace of credit contraction has slowed when last quarter of 2012, when £2.4bn was sucked out of the economy. (Drop in business loans for lending)
However, funding for lending does appear to be reducing borrowing rates, leading to lower mortgage rates. Combined with the governments Help to Buy scheme, this has led to the highest house price rise for 3 years (house prices 1.4% higher than a year ago Q1 2013). However, given the valuation of house prices, it is arguably damaging to be fuelling another supply constrained house price rise.
Savers have also seen a fall in deposit rates.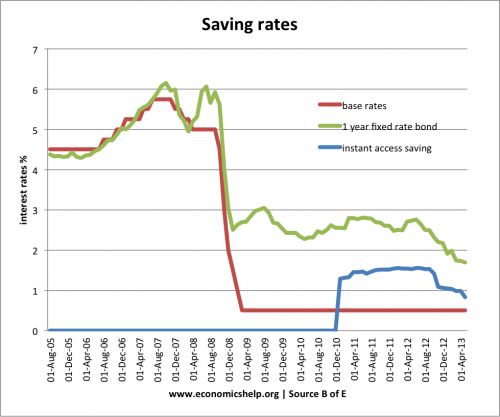 The problem with Funding for Lending so far, is that it has failed to increase bank loans to business, but is fuelling higher demand for mortgages and leading to fall in the savings ratio. Arguably, this is not helping the economy to 'rebalance' away from consumer spending and the housing market. The Bank of England argue it will take time for the effects of Funding for Lending to filter through into higher lending, and it is better than doing nothing.