Definition
Real GDP per Capita measures the average level of national income (adjusted for inflation) per person. It gives a rough indication of average living standards.
GDP, (Gross Domestic Product) measures the national output/national income of an economy; this is a measure of the volume of goods and services produced in a given year.
Real GDP takes into account inflation. In other words, Real GDP measures the actual increase in goods and services and excludes the impact of rising prices.
Real GDP per capita takes into account the average GDP per person in the economy.
Example of real GDP per capita
Between 2000 and 2001
Nominal GDP has increased 7%.
With inflation of 2%, real GDP has increased 7-2 = 5%
With population growth of 1%, real GDP per capita has increased by 4%
Importance of GDP per capita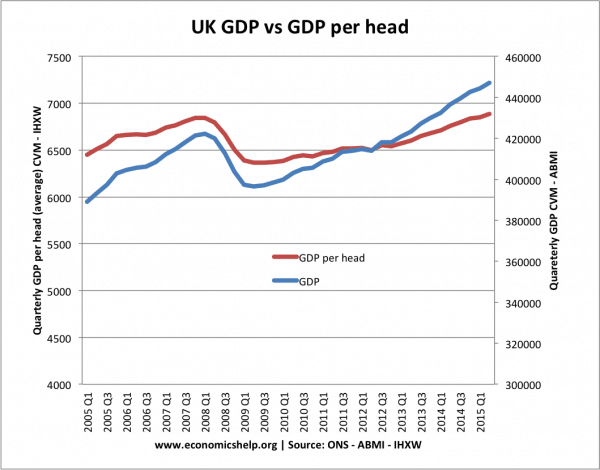 This shows the difference between real GDP and real GDP per capita in the UK between 2005 and 2015.
Due to population growth, the increase in per capita GDP is significantly less than standard real GDP.
Therefore, although real GDP increased, average incomes didn't. See: economic growth per capita
Comparisons of GDP per capita around the world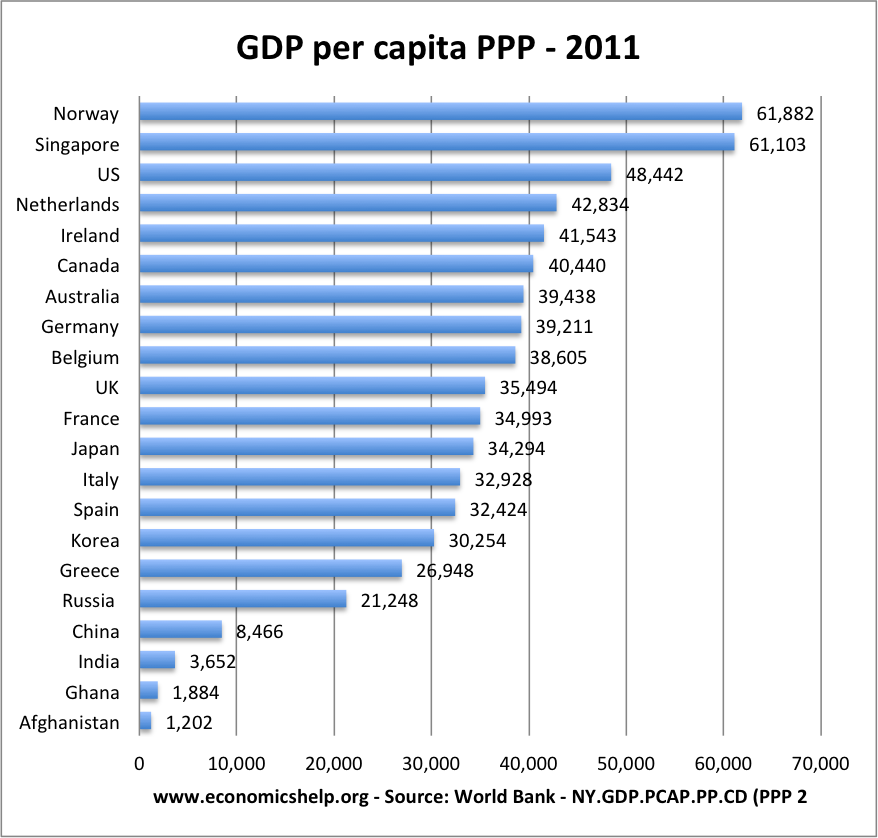 This is a measure of real GDP per capita using purchasing power parity (it takes into account local cost of living). Even with PPP, there is a big difference between rich countries like Norway and poor countries like Ghana.
Real GDP per capita as a map
Related