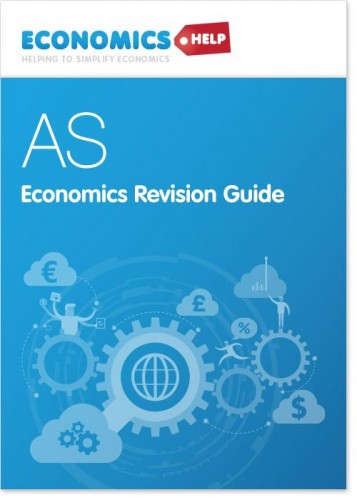 I have spent all summer writing updated revision guides for the new syllabus which starts this September for first exam in June 2016. I have now finished the AS revision guides for four exam boards AQA, Edexcel, OCR and WJEC (Welsh exam). Even at AS level, there is some variation in syllabus.
So far, feedback has been very positive.
For the AS only version, the price is £5. For schools, a network license is available at £45.
If you do a specific exam board, you can choose a specific revision guide:
Specific exam board
For schools: Network license – £45.00
Full A-level, for students doing the full A-level economics (2 years), I have also done the three main revision guides (AQA, Edexcel and OCR). I will be adding WJEC and IB relatively soon.