Smoking causes an increased risk of cancer to both those who smoke and also to third party's who breathe in other people's smoke. It is a classic example of a demerit good.
To reduce smoking rates, the government can choose policies from
Higher tax
Raising legal minimum age
Restrictions on smoking in public places
Subsidies for treatment and support to stop smoking
Advertising campaigns on health dangers
Behavioural economics, such as nudges/choice architecture (e.g.availability of cigarettes for sale.)
Tax
In the UK and other western economies, the government's use tax to increase the price of cigarettes and reduce demand.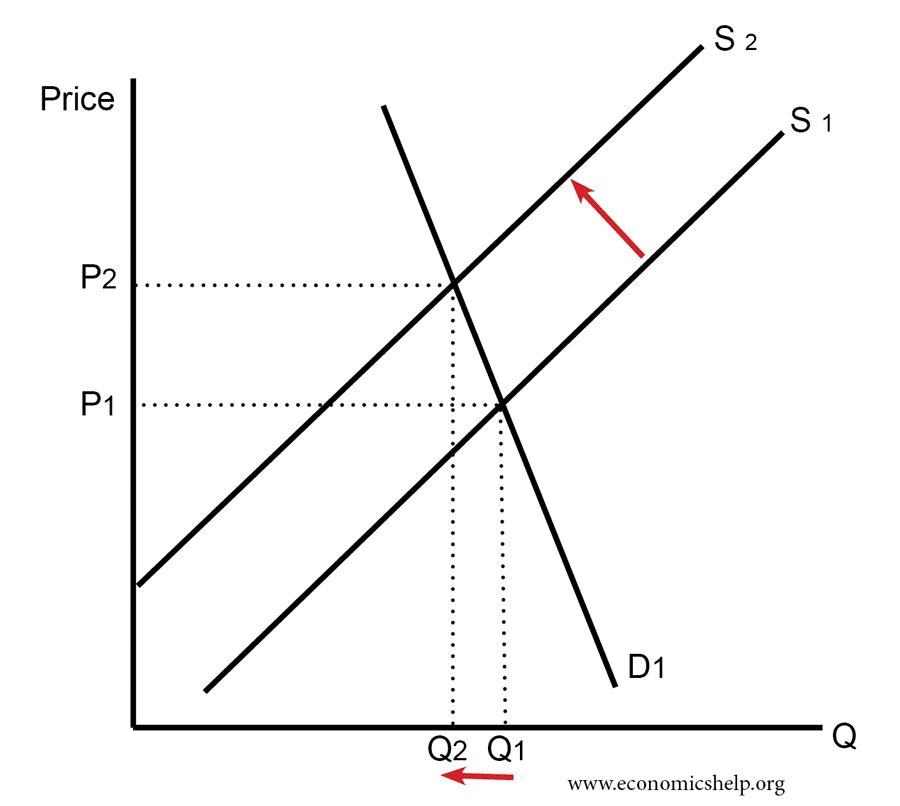 A simple diagram showing the effect of a tax on reducing demand.
One factor that reduces the effectiveness of tax is that demand for cigarettes is price inelastic – if people are addicted, they are willing to pay a higher price so in the short-term this policy is of limited effect.
The price of cigarettes in the UK
The prolonged increase in tax has had an effect on the long-term of reducing cigarette demand.