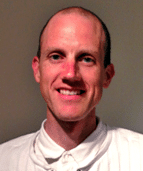 If you would like economics tuition by Tejvan Pettinger of economicshelp.org, I am now offering lessons via Skype (or Oxford if you live nearby).
You are welcome to contact me, or 07952 419874 to check availability and discuss requirements.
I teach economics A-level (and similar standards) Note: mostly, I do not teach university economics.
The rate is £35.00 per hour.
It might be suitable for students who want a few lessons to go through exam technique or some intensive revision course. I can usually cover quite quickly many topics – focusing on the most useful thing to improve your exam performance.
We can work on improving exam skills, such as evaluation and answering the question.
I have been teaching A-level economics for over 20 years.
I studied PPE at Oxford University and worked as Team leader for Edexcel marking economics past papers for several years.
Payment can be done directly or through purchase here.