The Irish economy is in crisis because:
Irish Banks lost substantial sums in the credit bubble and bust, this meant the Irish government had to bail them out.
After several years of high growth, the Irish economy went into recession. Recent austerity measures (spending cuts) have caused a double dip recession and the current turmoil creates a bleak prospect for growth in 2011.
The recession and bank bailouts have led to a substantial rise in government borrowing. Markets have become worried that Irish debt is now looking unsustainable (especially combined with low prospects of growth) and so investors are requiring very high interest rates (9%) to compensate for risk of holding Irish government bonds.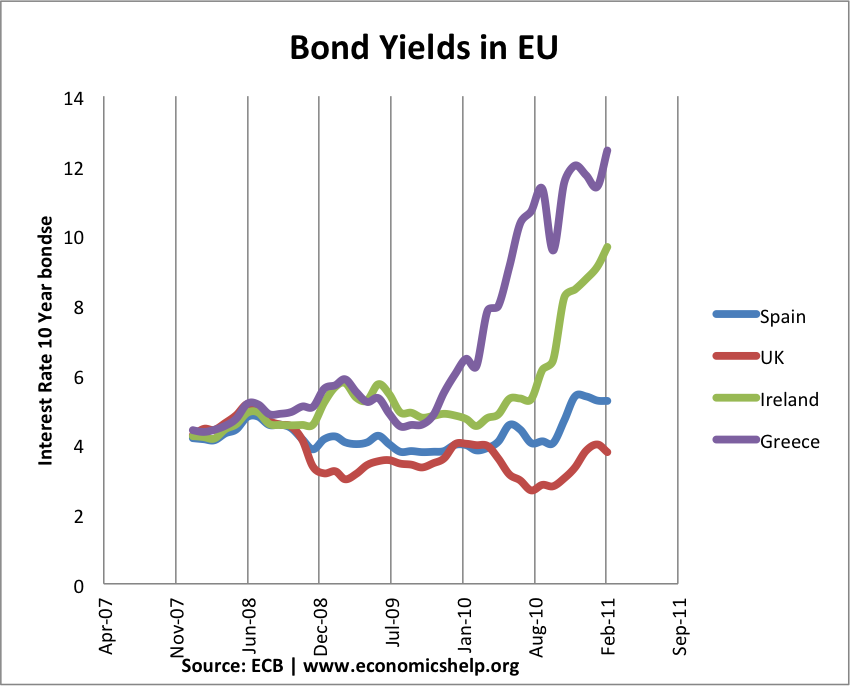 This fear over Irish bonds is spreading to the rest of the Eurozone and EU. Markets fear that the European wide debt crisis makes any European government more likely to default. Countries like Portugal and Spain have similar problems to Ireland.
Ireland is currently resisting a rescue package which may cause them to be frozen out of bond markets and also have to implement unpopular decisions like raise corporation tax rates.
The great difficult Ireland have is that on the one hand they need to tackle the budget deficit. But, by doing this they reduce prospects of economic recovery. If the economy doesn't recover it is difficult to reduce the debt to GDP ratio.
Being in the Euro gives them little options as they can't adopt an independent monetary policy and exchange rate policy.
Irish National Debt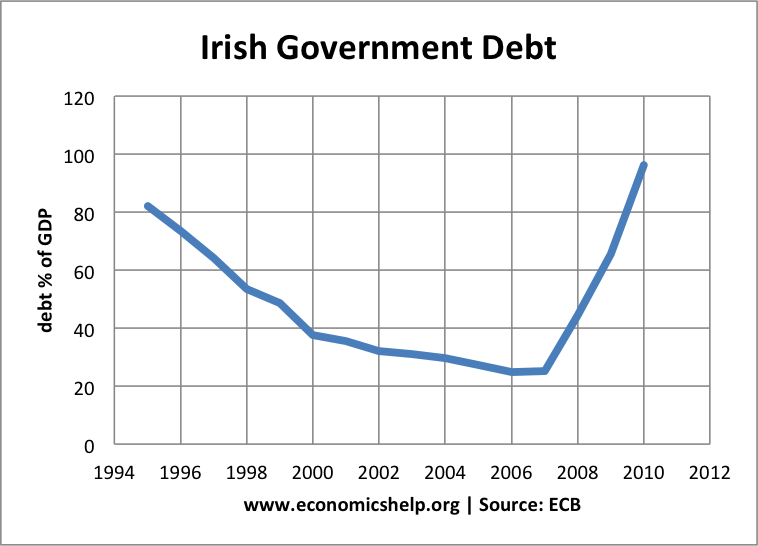 Related