Monopoly power occurs when a firm has a dominant position in the market. A pure monopoly is when one firm has 100% of the market share. A firm might be considered to have monopoly power with more than 25% market share.

The main benefits of monopolies include
Economies of scale – lower average costs and therefore lower prices for consumers.
More profit for research and development – enabling better products in the long-run
Firms who become monopolies need to be successful and efficient.
Domestic monopolies provide international competition.
Monopolies reduce duplication of infrastructure and services.
Government regulation can enable best of both worlds (economies of scale, low prices)
More detail on the benefits of monopolies
1. Economies of Scale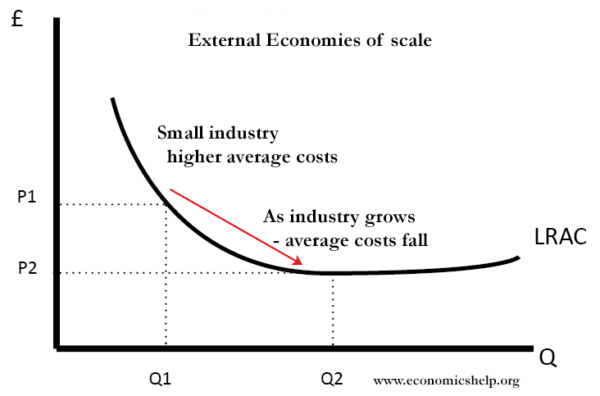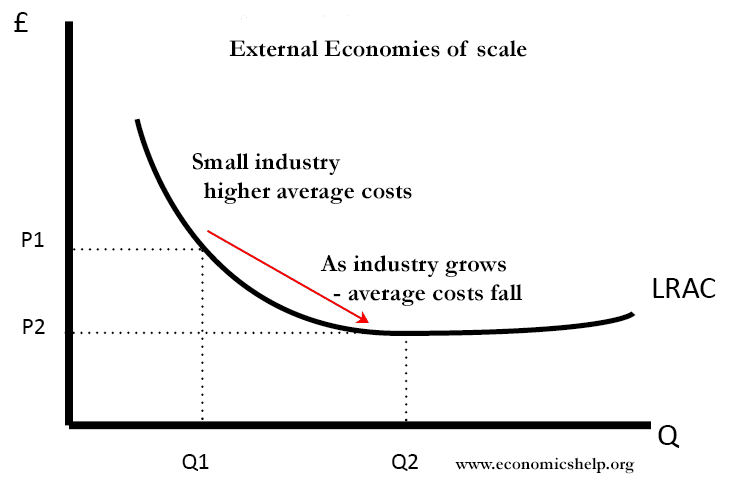 If the firms produce in an industry with very high fixed costs (e.g. steel production), consumers can benefit from having a large firm which can exploit economies of scale. Economies of scale lead to lower long-run average costs and therefore give the potential of lower prices. Example:
Would you want several firms providing tap water? Would it make sense to have 2-3 companies laying a network of water pipes and sewage systems across the country? No. It is better to have one firm. This is an example of an industry which is a natural monopoly because of the extensive fixed costs.
Industries like car production and airline production also have significant economies of scale so it makes sense for firms to have some degree of market power. There are only two main aeroplane manufacturers in the world (Boeing and Airbus) but this is because of the huge fixed costs and economies of scale in manufacturing planes.
2. Research and Development
Firms with monopoly profit can use their profit to invest in new products and technologies that benefit consumers in the long run. e.g. oil companies who find new sources of oil. Finding new oil supplies is expensive and risky; it requires a degree of profit to undertake. Pharmaceutical companies also have to invest significant sums in developing drugs which can treat disease. To undertake this long-term investment (with no guarantee of success) requires high profit.
3. Monopoly firms are efficient/innovative
An argument popular with economists of the Austrian School of economics is that firms who gain monopoly power are invariably successful, innovative and efficient. e.g. Google has monopoly power but who can do it any better? Google gained monopoly power because it has developed an efficient and innovative search engine. Apple has gained monopoly power through being a product leader. Products like iPod, iPhone and Macbook – all broke new technological ground giving them a loyal customer base. The market is still competitive, but Apple has gained a high share of the market because many customers think they are the best.
4. International Competition
A domestic monopoly may face international competition, therefore it still faces incentives to cut costs and be efficient. However, it can also benefit from economies of scale.
5. Monopolies reduce duplication of infrastructure and services
A town may have two or three bus companies providing a competitive market. But, this can lead to congestion of buses as there is significant duplication. A monopoly provider can limit the number of duplicate buses – especially at off-peak times. This is an example, where the optimal number of buses on the roads is important.
6. Government regulation enables the best of both worlds
If a monopoly is regulated by the government, then, in theory, we can have the best of both worlds. We get a firm with significant economies of scale and avoid duplication, but the regulator can prevent excessive prices.
7. Less output is good for the environment.
A profit maximising monopolist sets higher price and restricts output. Ironically, this may lead to less production of negative externalities. For example, a chemical firm with monopoly power will charge above a competitive price. This monopoly price may actually be closer to the true marginal social cost and so (without intending to) the firm is closer to social efficiency.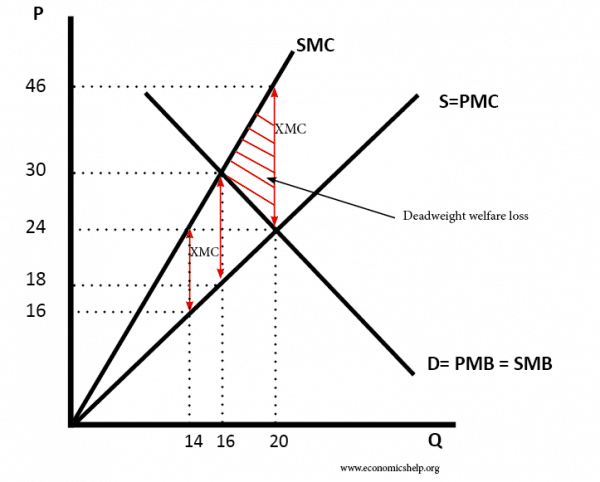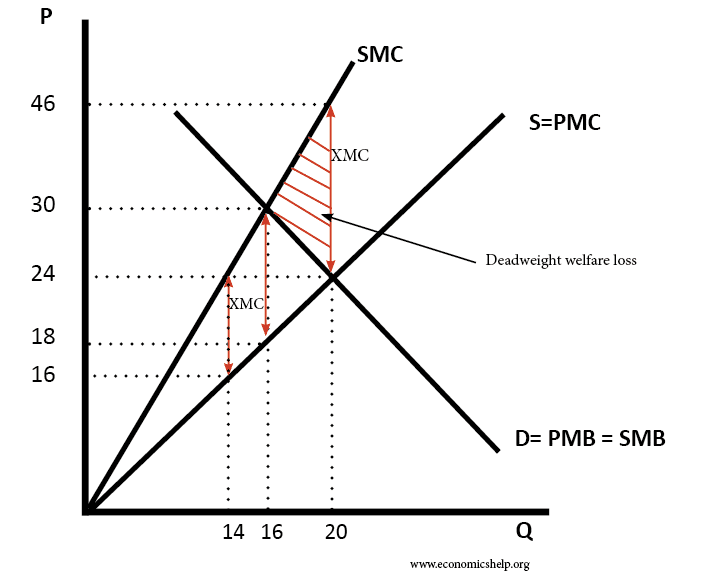 If Competitive price is £24, and monopoly price is £30. Then a monopoly is more socially efficient.
Evaluation of the benefits
These are potential benefits of monopoly. But, it doesn't mean that the benefits will necessarily outweigh the costs. Also, the benefits of monopoly depend on the particular firm and industry. Some industries have more fixed costs (and therefore more potential economies of scale)
Related