A look at some varying employment rates across OECD countries.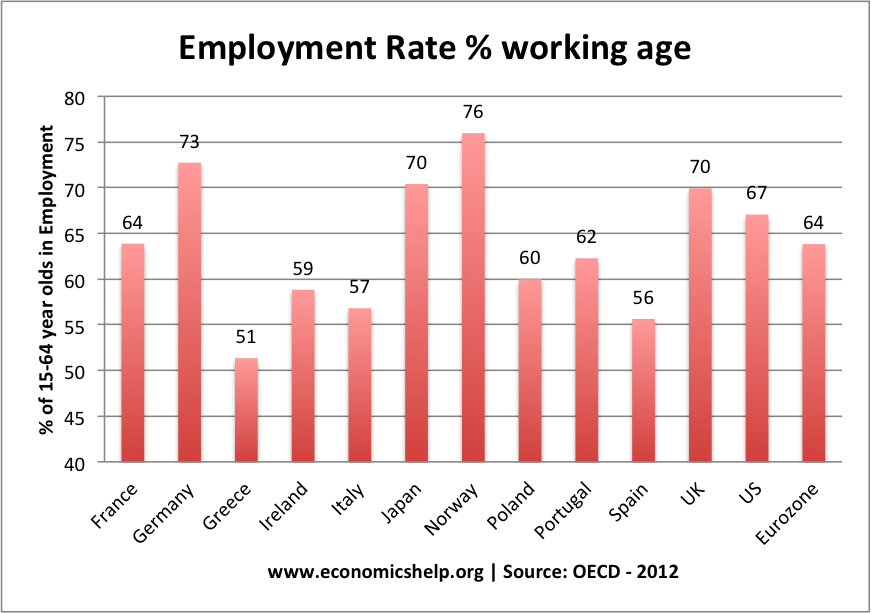 Source: OECD short term Labour Market stats
Employment rates are determined by the number of people of working age, who have a job.
The employment rate excludes:
People who are unemployed. – actively seeking work and willing to take work
People who are students
People who take early retirement.
People on disability or sickness benefits.
Parents staying at home to look after their kids.
Implications of Employment Rates
A fall in the employment rate to less than 70% is an indicator that the economy is working well below full capacity.
The government will be losing out on employment tax revenue
The government will be paying more on welfare benefits to support those out of employment.
Employment – Population Ratio
Another issue is the size of the working age population as a % of the total population. For example, Japan has an employment rate of 70% of the working age, but with an ageing population, this is a small % of the total population.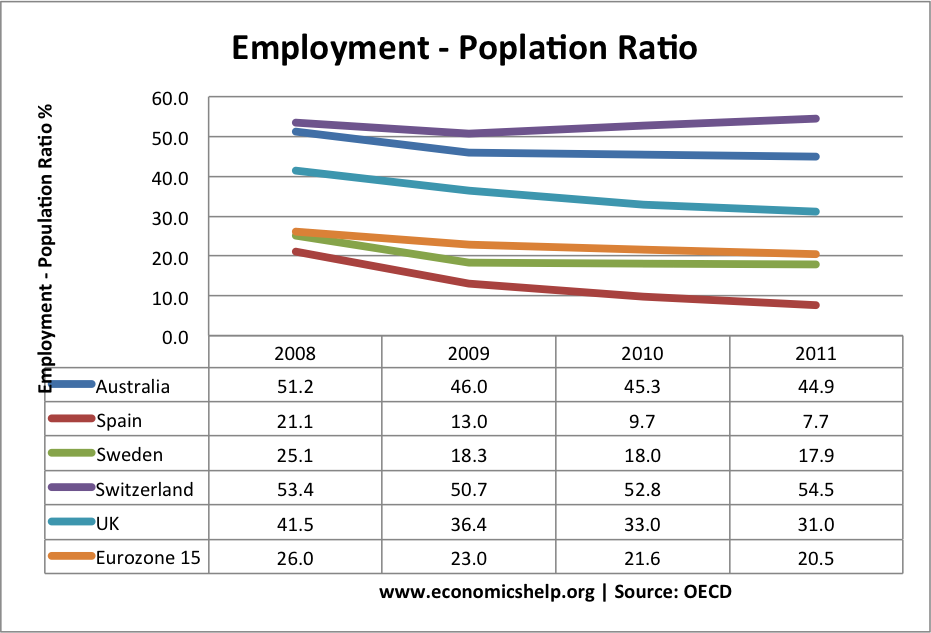 Note: I got these from OECD and then couldn't find the original source in the OECD stats database. Somehow I'm suspcious of the only 7.7% of the Spanish population working. I know Spain is facing an employment crisis, but it seems too low.