On the day, that the official unemployment figures fell to 7.8%, there was also news that more than 1,700 people applied for 8 positions at Costa Coffee in Nottingham. (Independent)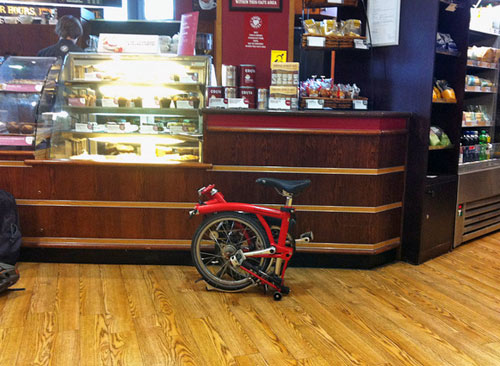 The labour force survey suggests that here are currently 2.50 million unemployed people, down 14,000 on July to September 2012 and down 156,000 on a year earlier.
In a recent post, we looked at the UK unemployment mystery. Why unemployment is falling? and why unemployment is lower than in previous less serious recession? – UK unemployment mystery.
What explains the high ratio of applicants for Costa jobs?
The posts have wages between £6.10 and £10 an hour. Applicants range from new graduates to former managers who were clearly overqualified for the positions. They include former workers from HMV and Clinton cards. Recent high street closures have left many seeking a new job.
The job offers flexible hours which may suit people wanting to do a part time degree. (I'm writing this in a Costa coffee in Oxford, and the barista has previously told me he is doing a degree in publishing in his part-time. This job is to support his degree)
A job at Costa may be seen as a good short-term solution. The training period is relatively short and so suits a variety of workers hoping to get a temporary job, whilst they wait for the job market to improve.
Small falls in unemployment are a step in the right direction, but 8% is still a significant proportion of the workforce unemployed.
The unemployment rate masks a degree of under-employment. For example, people working part-time or less hours than they would want. The ONS say the number of people working part-time because they could not find a full-time job was 1.4m, up 125,000 over the year.(link)
Perhaps if you've just been made redundant from HMV, Jessops or Clinton Cards, you would fancy a firm immune from internet competition.  Coffee shops have seen rapid growth in recent years. It is one business to have benefited from the internet revolution rather than be harmed by it. (e.g. people like me working from coffee shops)
Perhaps, it's just the perks of the job
Sometimes in the past, I've had the idea it must be easy to get a job in McDonalds or Costa. But, this shows that even these low paid jobs may have a very strong demand.
It's not just Costa.
Graduate Applicants per vacancy
There have been an average of 52 job applications for every graduate position this year (2012)- an 11% increase on last year, a study says. (BBC). In the banking and finance sector, this rises to 80 applicants per position.
Applicants per vacancy
Over the year (2012), an average of 18 people applied for each empty job in Britain, up from 17 people per job in 2011, according to an annual survey by recruitment site Totaljobs.com. (links)
The applicants per vacancy vary enormously  be region. According to Adzunain 2012,, there were a

round:

55 people per vacancy in Hull

36 in Sunderland,


5 in Southend,

14 in Bradford

But, in cities like Aberdeen, Oxford, Cambridge, Guildford and Reading, it was often as low as one per vacancy.