Ireland economic growth since the crisis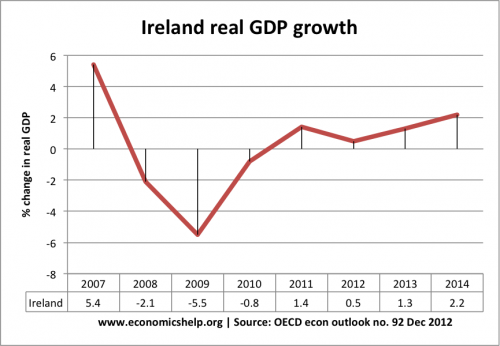 Source: OECD Stats Economic outlook no.92 Dec 2012 | Accessed March 2013 (2014 e)
Ireland GDP at constant market prices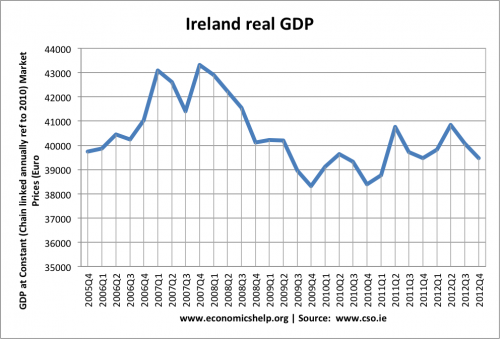 GDP and GNP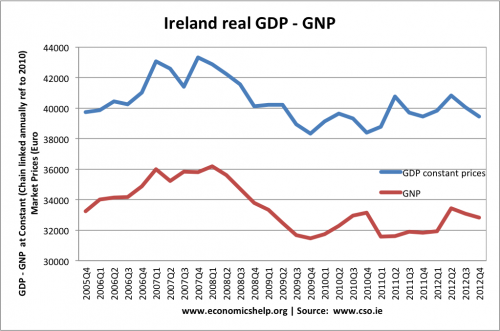 Gross Domestic Product (GDP)  measures the total output / income and expenditure of the economy in a period i.e. the value of work done by employees, companies and self-employed persons in that country.
Gross National Product (GNP) measures GDP + Net incomes from abroad.
e.g. if a foreign (US) multinational owns a factory in Ireland and profits are repatriated to US, this is a negative item on net incomes from abroad, and will lead to lower GNP.
Because Ireland has attracted a lot of foreign investment, it means there have been substantial income flows of profit sent back to country of original firm. Therefore, in Ireland's case, GNP has tended to be lower than GDP.
Economic Growth quarterly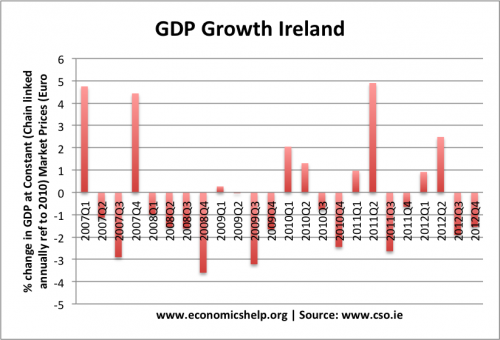 Count the 'double dip recessions'
Related