The UK construction sector remains largely depressed with construction volumes still below pre-recession levels.
In headline figures produced by the ONS, the estimated level of the total volume of construction output in the third quarter of 2012 was the lowest since the second quarter of 1999.
The construction sector is one of the most volatile sectors in the economy, and can be seen as a barometer for the wider economy and economic performance. Although there are signs of some recovery in infrastructure investment, the current outlook looks pessimistic for future economic recovery.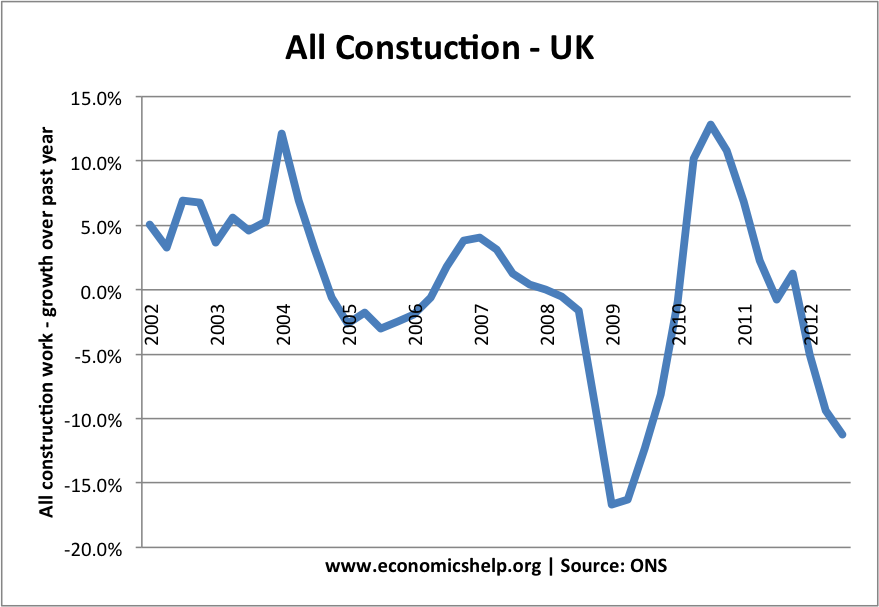 The annual growth of construction volumes mirrors the double dip recession. (economic growth)
The fall in construction during the 2008/09 recession was greater than the previous recession during 1991. Note the boom in construction during the late 1980s was much greater than the limited growth between 2005-08.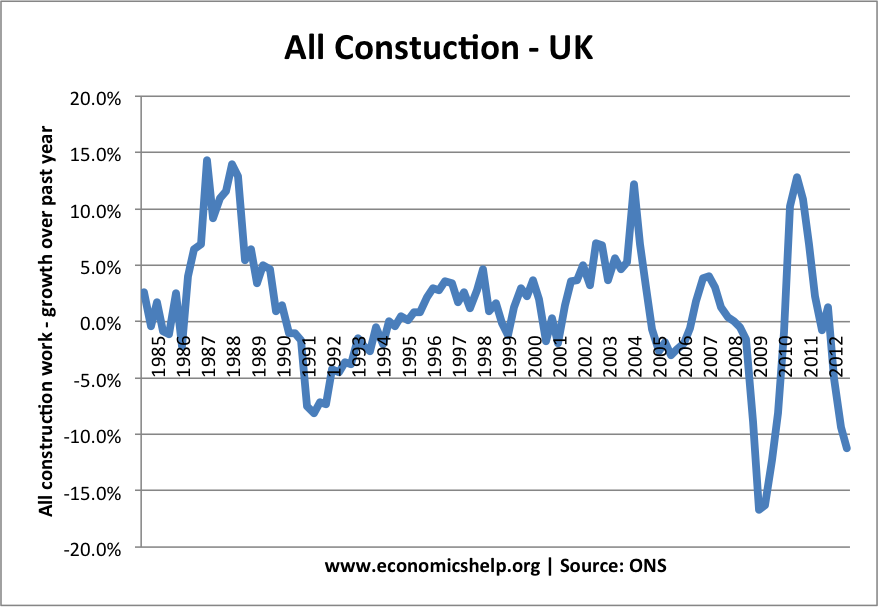 Recently, the biggest falls have been in the private industrial and private commercial sectors of construction.