Apart from economics my big interest is in cycling. This weekend, I'm  doing the UK national hill climb championships, a short race up a steep hill in Ramsbottom (the Rake). First prize is a nice cloth cotton cap and a pat on the back. It is unlikely there will be any dope tests (though there are sometimes dope tests at national championships) because they are really expensive and the race is so low key, there isn't the sponsorship money to pay for them.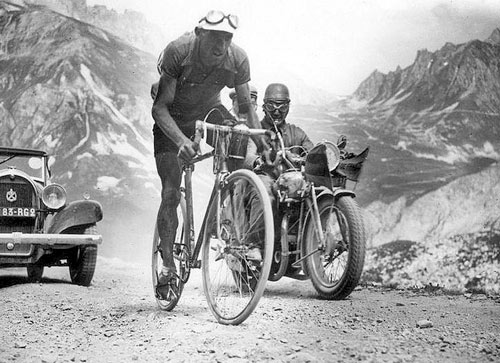 However, across the pond, professional races, such as the Tour de France, are a little more well known than amateur UK races I compete in.
I've been following the Tour, ever since I've been interested in cycling in the early 1990s. I'm sure there was a time when I looked upon cycling with rosy spectacles and admired only the heroic efforts of riders battling through the mountains with nothing more than bread and water. But, alas the doping culture of professional cycling was so deeply embedded that revelations about EPO and other wonder products slowly seeped through – no matter how much you didn't want to hear it.