Despite high unemployment in the UK, there is a shortage of LGV drivers and it is estimated that the UK will need an extra 150,000 drivers by 2020.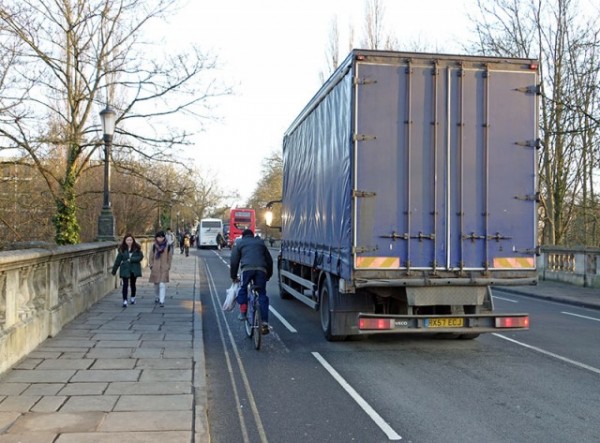 In Nottinghamshire, it is estimated that for every nine vacancies there is only one qualified candidate. (link)
The average age of a (LGV) Large Goods Vehicle driver is 53. Only 2% of drivers are under 25.
Regular readers of this blog will know that I tend to favour green transport – Bicycles, freight by rail, solar power, higher taxes on petrol e.t.c. But, I also know that 99% of the goods that I buy are delivered by LGV vehicles. Lorries are an essential part of the economy – almost as important as perhaps coal miners were in the 1960s and 70s. If one section of workers could bring the UK economy to a standstill, it is LGV drivers.
Why Shortage of Lorry drivers?
1. We don't value vocational careers / qualifications. Young people don't see a career in logistics as a long-term career. As a society, we tend to place less value on non-academic qualifications which are essential for the economy.
2. Lack of funding for driver training. It costs £3-£5,000 to gain the necessary qualifications to become a LGV drivers; and only 50% of applicants pass the test. This seems a lot. (Here the Daily Mail blames the shortage of lorry drivers on the EU Regulations which require good driver training – the mandatory Certificate for Professional Competence.)
But, compared to the cost of a three year university degree, training for LGV training is a fraction of the price. (BTW: Given the importance and potential danger of driving LGV vehicles, it is quite right we have very high standards. EU regulations could save lives. The problem is that as a society we are happy to spend £100,000 to put a student through three years of university to get a degree, but we are reluctant to spend £5,000 on LGV training.)