Readers Question: Has Japanese government debt always been so high, or is this a recent phenomenon, caused by the high public spending during the country's 'lost decade'?
No, Japan's national debt has definitely increased since the bubble burst in the late 1980s. Debt as a % of GDP has increased because of various spending increases to overcome the recession (construction pork barrelling which failed because of the endemic deflation)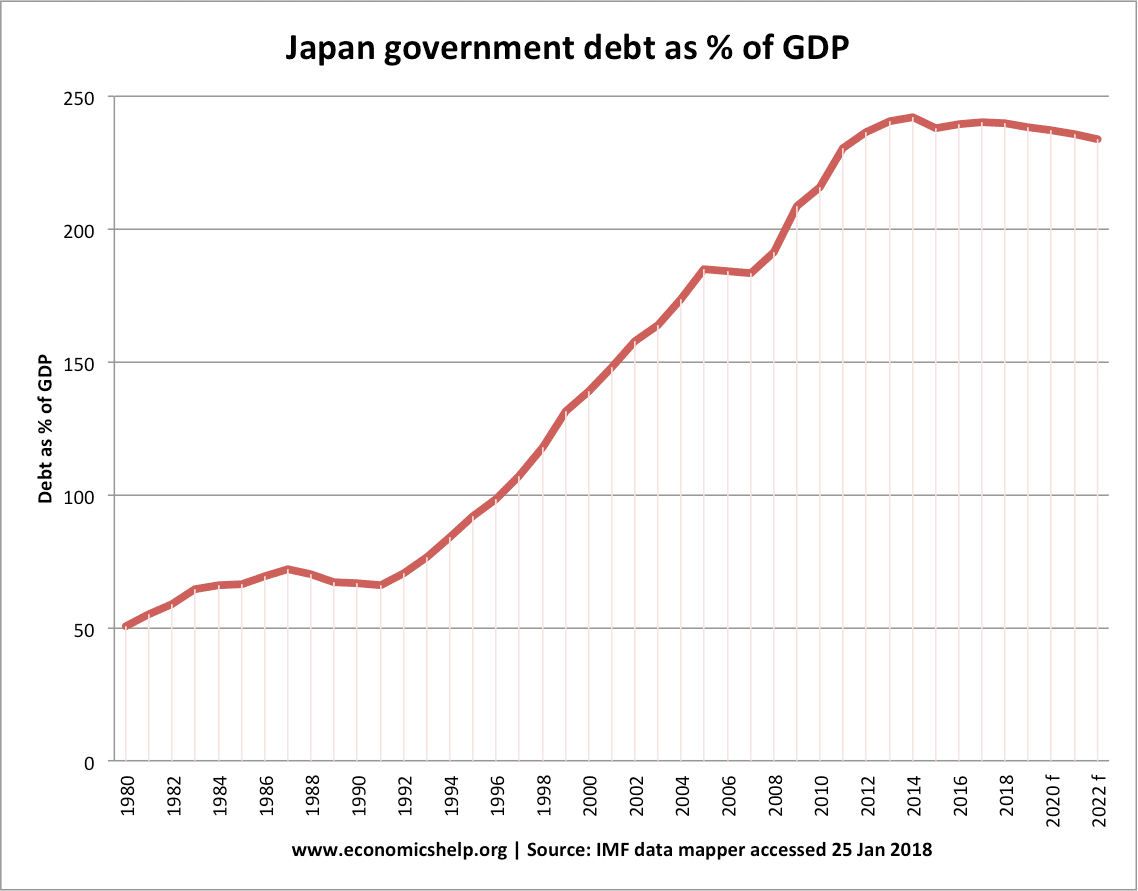 But, also the sluggish growth has meant debt / GDP ratio has risen.
Also, the cost of servicing national debt is placing a great strain on any attempts to reduce debt. I have seen various figures for Japanese national debt, depending on which measure you use. But, national debt in Japan is 225% of GDP (2011) – more than twice the US and is a much more serious problem than many seem to think. How long can Japan continue to fund such massive deficits?
Graph showing Cost of Servicing Japan's national debt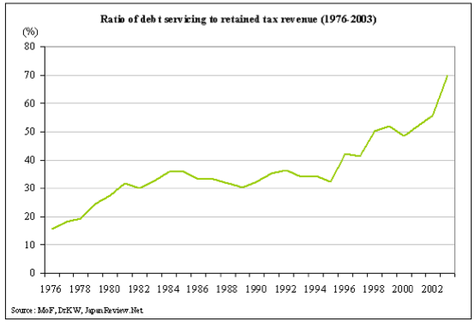 This graph shows how the cost of servicing Japan's National debt has increased since the 1970s. It is a salutary reminder of the cost involved in a large public sector debt. The cost would be even higher if interest rates were not so low in Japan.
Note: the cost of servicing national debt is not just the interest payment but includes a redemption cost (cost of repaying the bond at end of period – say 60 years)
(i.e. Cost of servicing National debt = interest payments + bond redemption + administrative costs) as a percentage of the central government's retained tax revenue (=tax and stamp revenue – local tax transfers).
Another measure is –
Interest payments on debt as % of government revenue
Source: World Bank (link)
External links