Liquidity trap: When monetary policy becomes ineffective because, despite zero / very low-interest rates, people want to hold cash rather than spend or buy illiquid assets.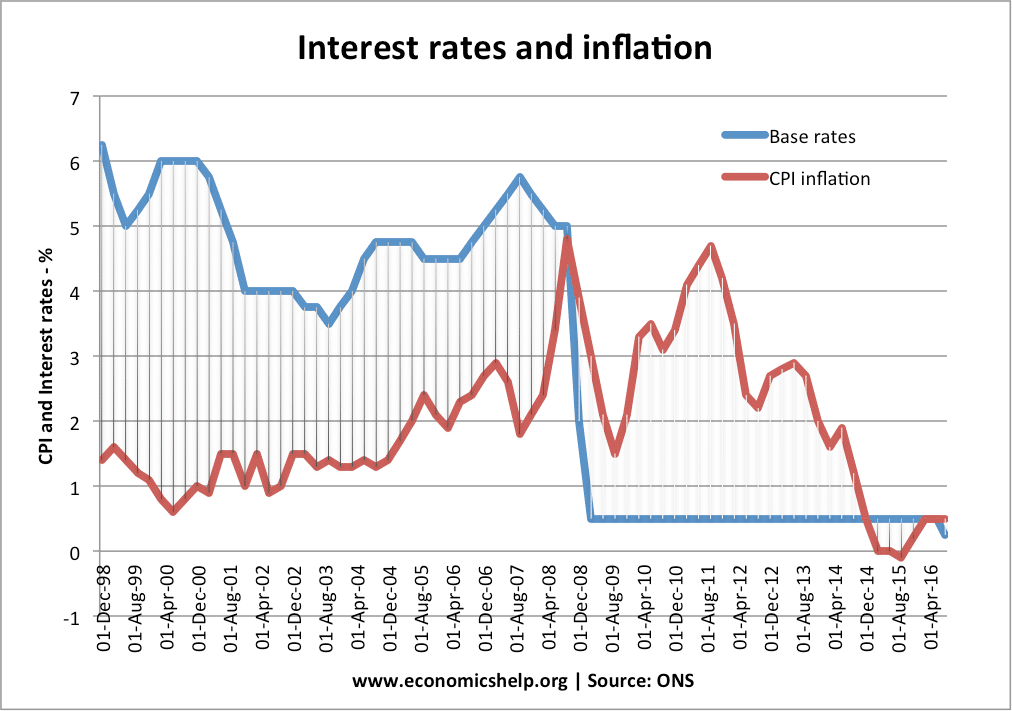 Example: Cut in interest rates in early 2009, failed to revive the economy.
Keynesian argument for fiscal policy in liquidity crisis
Keynesians argue that a liquidity trap means fiscal policy becomes very important for getting an economy out of a recession. Since interest rates are zero but aggregate demand is still falling, governments need to intervene to 'crowd in' resources left idle.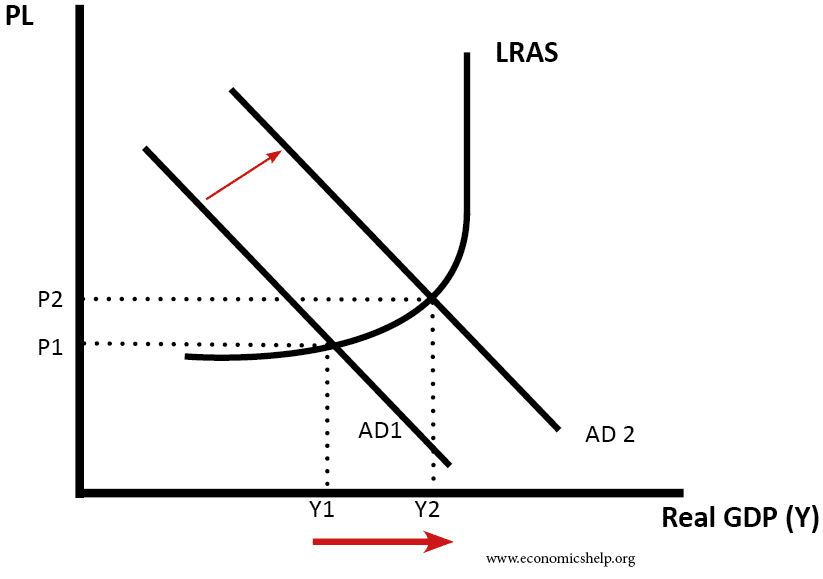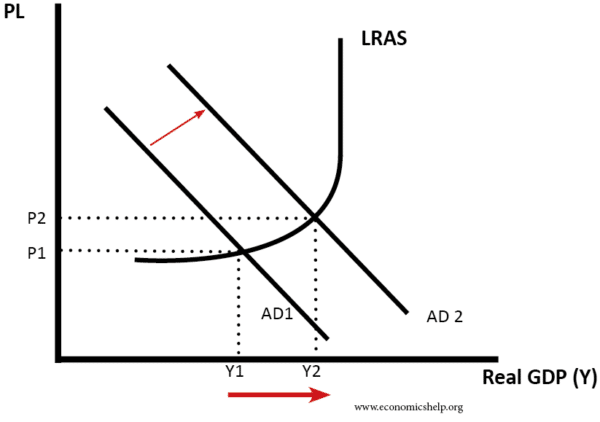 The argument is that the rise in private sector saving needs to be offset by a rise in public borrowing. Thus government intervention can make use of the rise in private saving and inject spending into the economy. This government spending increases aggregate demand and leads to higher economic growth
Fiscal policy and crowding out
Monetarists are more critical of fiscal policy. They argue that government borrowing merely shifts resources from the private sector to public sector and doesn't increase overall economic activity. They argue the increase in government borrowing will push up interest rates and crowd out private sector investment. They point to the experience of Japan in the 1990s where a liquidity trap was not solved by government borrowing and a ballooning public sector debt.
Idle resources and crowding in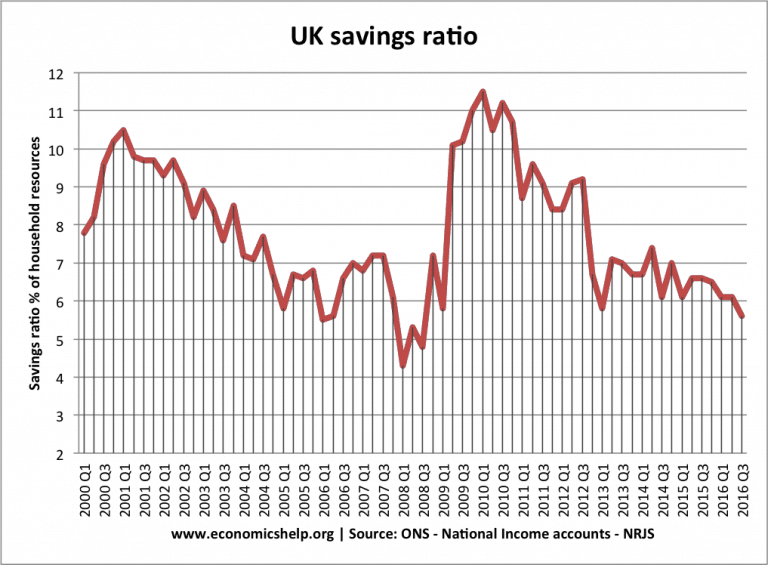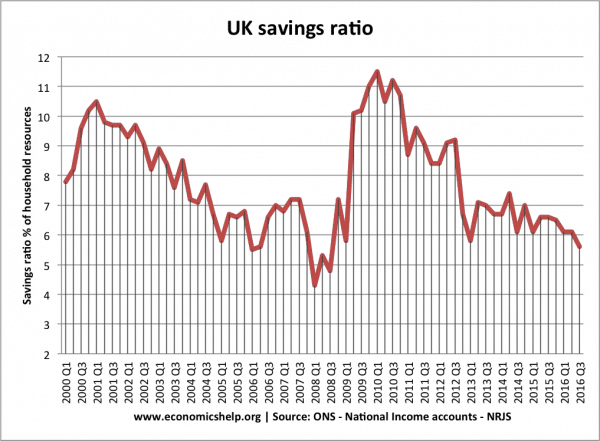 This shows the rapid rise in private sector saving in 2008/09.
Keynesians respond by saying, government borrowing may well cause crowding out in normal circumstances. But, in a liquidity trap, the excess rise in savings means that government borrowing won't crowd out the private sector because the private sector resources are not being invested, but just saved. Resources are effectively idle. By stimulating economic activity the government can encourage the private sector to start investing and spending again (hence the idea of 'crowding in')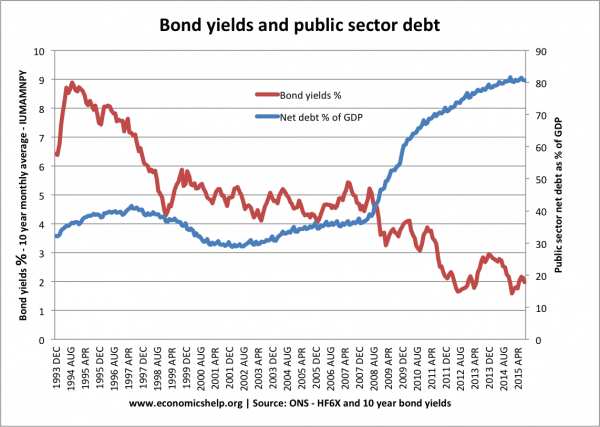 Also, Keynesians say that as well as expansionary fiscal policy, it is essential that governments / monetary authorities make a commitment to inflation. If expansionary fiscal policy occurs during periods of deflation it is likely to fail to boost overall aggregate demand. It is only when people expect a period of moderate inflation that real interest rates fall and the fiscal policy will be effective in boosting spending.
Modern Monetary Theory
Modern monetary theory (MMT) argues that in a liquidity trap, the expansionary fiscal policy can be financed by an increase in the money supply and government borrowing is not needed. As long as inflation remains within an acceptable target, the government can print money to finance the spending.
Related