Preliminary figures for Q1 2012 show the UK has re-entered recession, with a second successive quarter of negative economic growth.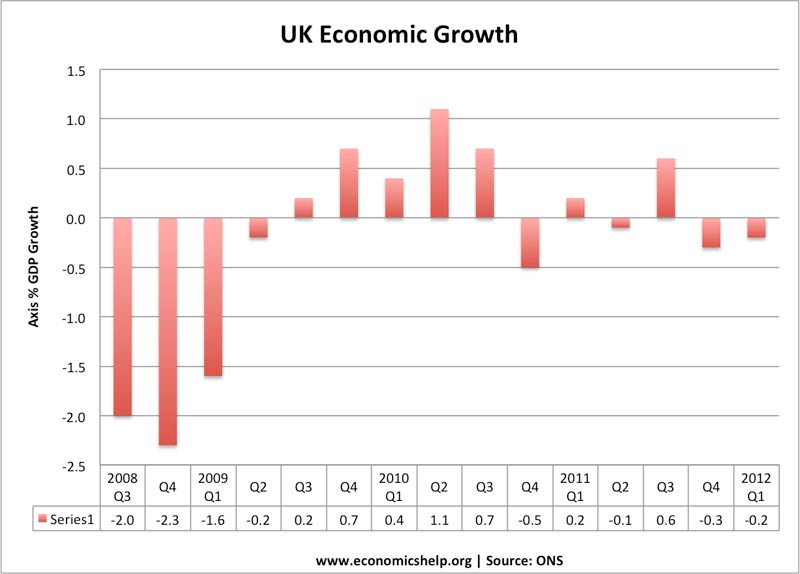 The negative economic growth occurred despite a small growth in the service sector and spurt in retail sales of petrol. The biggest factor contributing to the negative economic growth came from the construction sector, which saw a drop of 3.0%.
Brief Summary on Causes of Double Dip Recession
Spending Cuts – creating lower wages, unemployment and decline in confidence
Cost-push inflation and decline in real wages. Workers are seeing a squeeze in incomes leading to lower spending
Uncertainty in housing market causing a drop in construction
Uncertainty in Eurozone holding back investment and spending.
Slower exports to the Eurozone facing its own economic downturn.
More on causes of double dip recession
Implications of Double Dip Recession
After the serious 2008/09 recession – where GDP fell a record 6%, the economy has struggled to recover.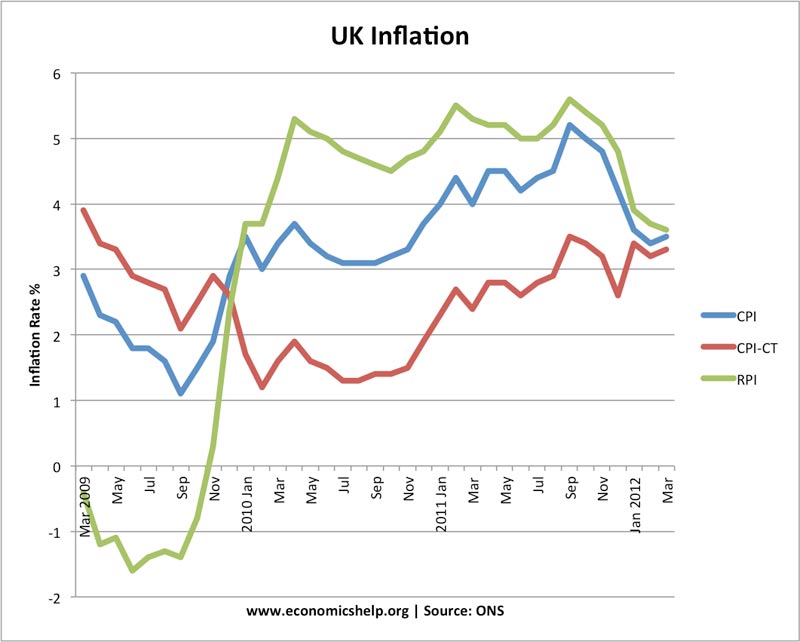 Despite the spare capacity, inflation has remained above target, giving little room for manoeuvre. At least one member of the MPC have started talking about the prospect of interest rate rises sooner than later. But, this news of economic recession, will give more weight to the inflation doves who are more concerned about lack of growth and unemployment.
Budget Deficit Implications. The news is bad for prospects for reducing the deficit. Recession means it will be more difficult for the government to meet its ambitious spending plans. Several forecasts suggest the UK will return to positive economic growth by the end of the year. If this is the case, it maybe Q1 2012 could be the nadir of the UK economic cycle. However, with no end in sight to the Euro crisis, there could still be further bad news to come throughout the year.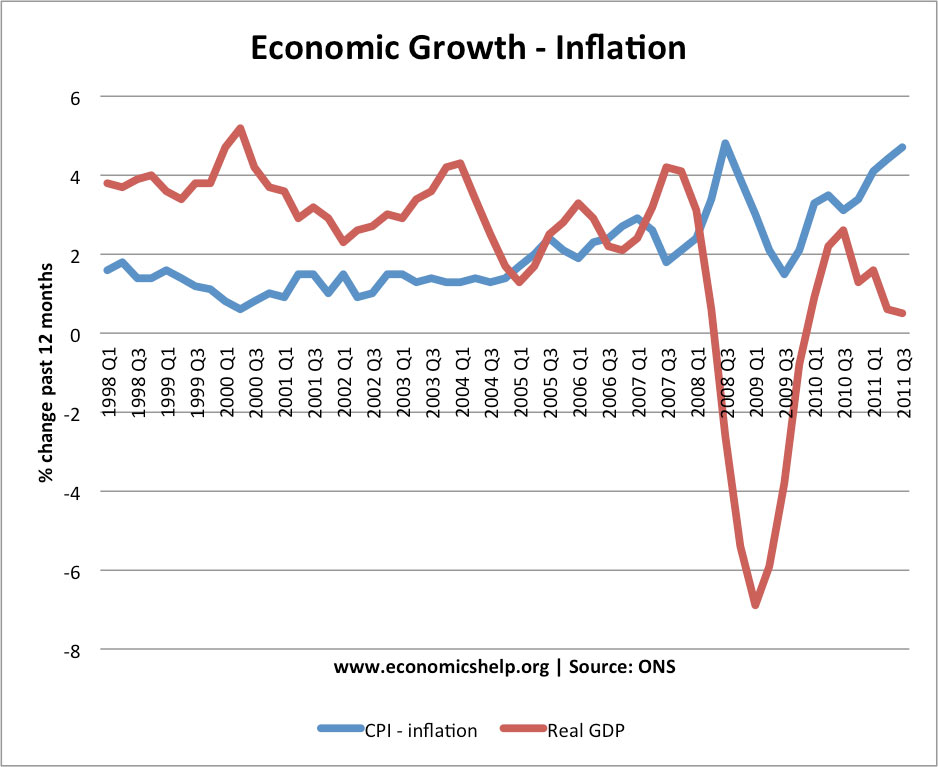 What Can the Government / Bank of England Do about Double Dip Recession?
The problem is the government and Bank of England have little room for manoeuvre. Interest rates are already at zero. The Bank of England have implemented one of the most extensive quantitative easing problems in the world. If inflation doesn't fall as much as they like, they will be reluctant to further stretch the rounds of money creation.
The government are already committed to cutting deficit. There is scope for slowing the pace of short-term deficit reduction and making long-term structural changes. But, it is hard to see the government doing a u-turn on this plank of economic policy.
The government will point to minor supply side policies, such as a reduction in corporation tax and support for small business. This may be well-meaning, but does little to tackle the underlying problems.
Hope. It will perhaps be hoped that the unexpected drop in GDP will be explained by volatile figures in construction and mining, and over time a recovery will materialise. But, given underlying difficulties facing the economy – don't expect anything spectacular.