Exports play an important role in the UK economy, influencing the level of economic growth, employment and the balance of payments.
In the post-war period, lower transport costs, globalisation, economies of scale and reduced tariff barriers have all helped exports become a bigger share of national income.
In 2011, exports of goods and services accounted for 19% of GDP (up from 14% in 1990). Imports accounted for 24% of GDP – indicating that we have a current account deficit.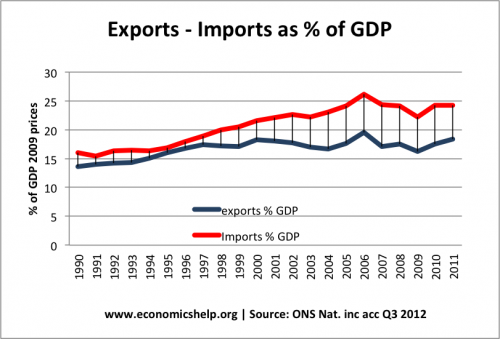 Importance of exports
To reduce the current account deficit, the UK needs an improved export performance.
Exports to Europe account for approximately 55-60% of GDP. Though exports to non-EU countries are increasing at a faster rate than to EU countries.
What determines the level of exports?
How to increase the level of exports
Who does the UK export to?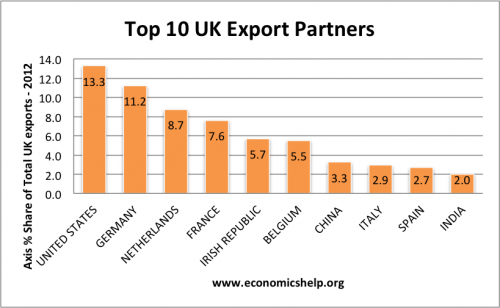 Source: UK Trade Info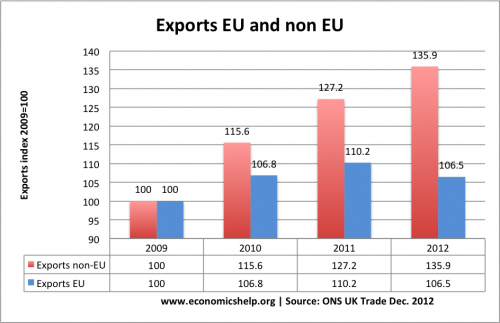 What does the UK export?
The UK exports a diverse range of products. Despite the process of de-industrialisation, we still manufacture many goods.
Some of the best performing export sectors in recent years include:
The top Products manufactured by category include: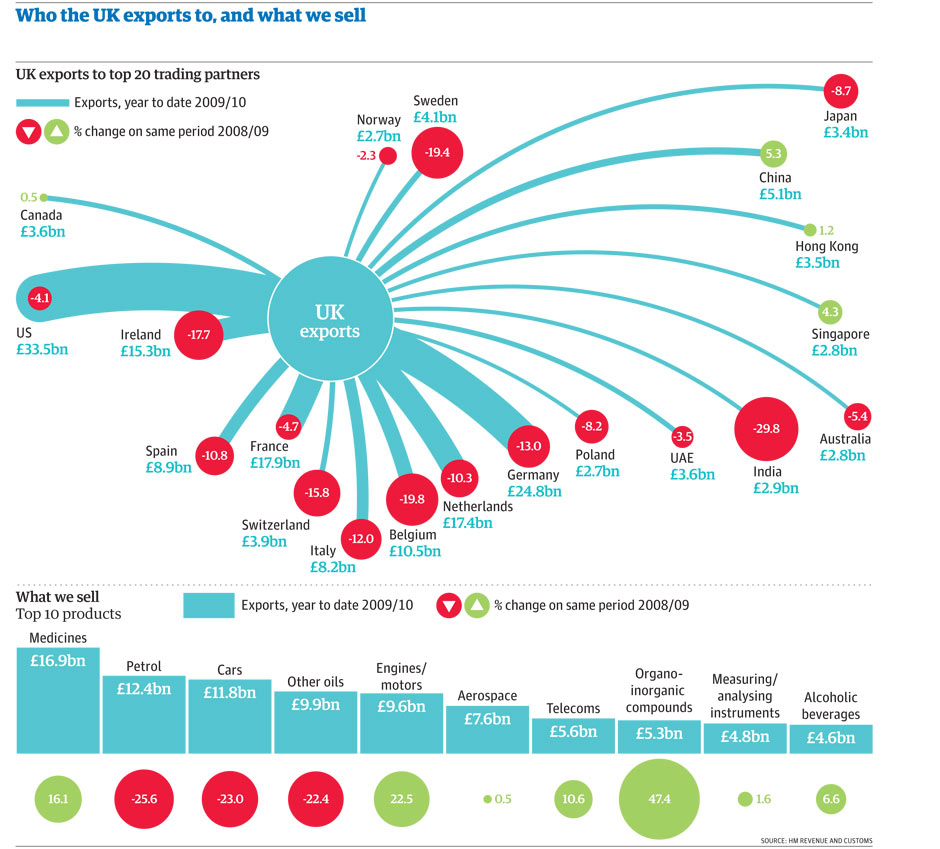 source: Guardian
By comparison, domestic household consumption is still a more important part of GDP at around 60% of GDP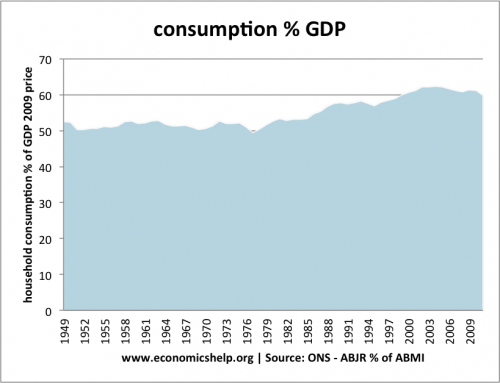 This compares to household consumption which accounts for around 60% of GDP.
US exports as % of GDP
Source: St Louis Fed
World exports as % of GDP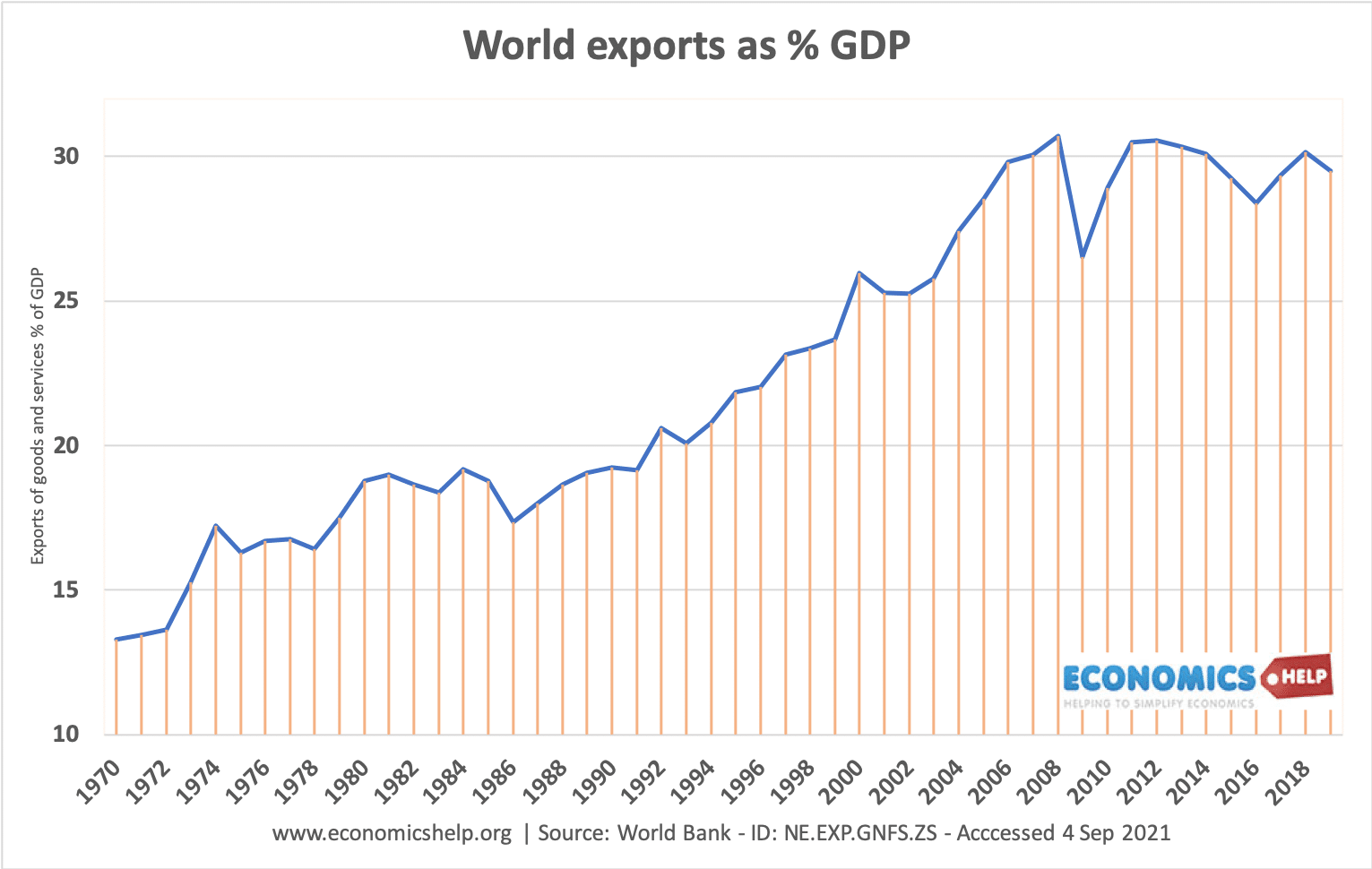 Source: World Bank
Related