Readers Question Is the study of economics irrelevant in the absence of the concept of scarcity?
It would make a good interview question.
The difficult thing is trying to imagine what a society would be like if it had no scarcity.
One thinks of the imaginary desert island, with abundant resources and a lone Robinson Crusoe living a life of luxury. In this case, it is hard to see the relevance of studying economics.
In theory, if there was no scarcity the price of everything would be free, so there would be no necessity for supply and demand. There would be no need for government intervention to redistribute scarce resources.
One could think of macroeconomic problems like economic growth and unemployment. But, if there is no scarcity, then a fall in economic growth would be meaningless.
Nevertheless, you could say it is impossible to eliminate scarcity because Robinson Crusoe would face a scarcity of time. In other words, he would be facing opportunity costs between picking pineapples and swimming in the sea.
One of the first things you learn in economics is that the fundamental problem of economics is the issue of scarcity – and deciding how to produce, what to produce and for whom?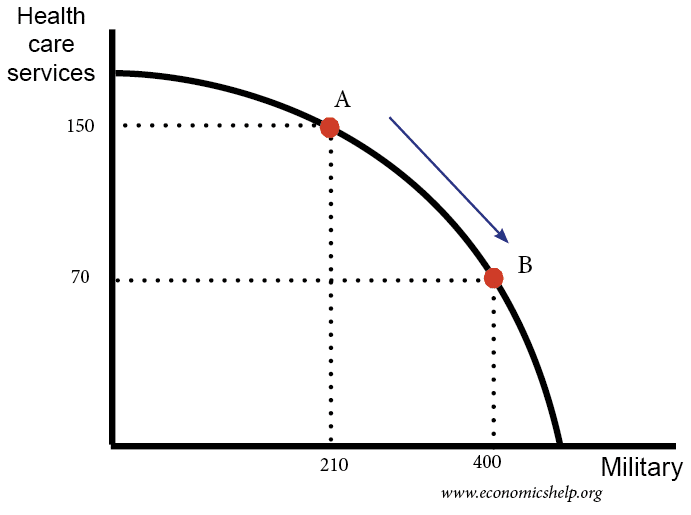 A production possibility frontier – shows that there is a trade-off between different goods because of a scarcity of resources.
But, maybe economics still would matter.
Welfare economics would be considered whether abundant resources could be misused – perhaps people would become bored enjoying too much leisure. Perhaps the way forward would be to create scarcity so that people could enjoy working hard and striving to improve their life.
Related