I've been studying economics for 13 years and I can still get confused at the bewildering array of interest rates. Basically, interest rates can range from anywhere between 0% and 2,316%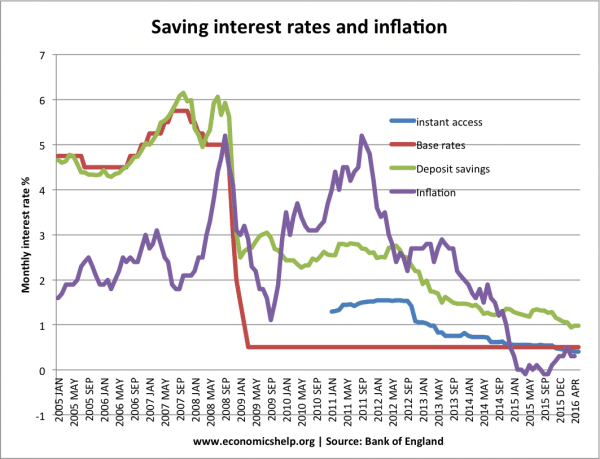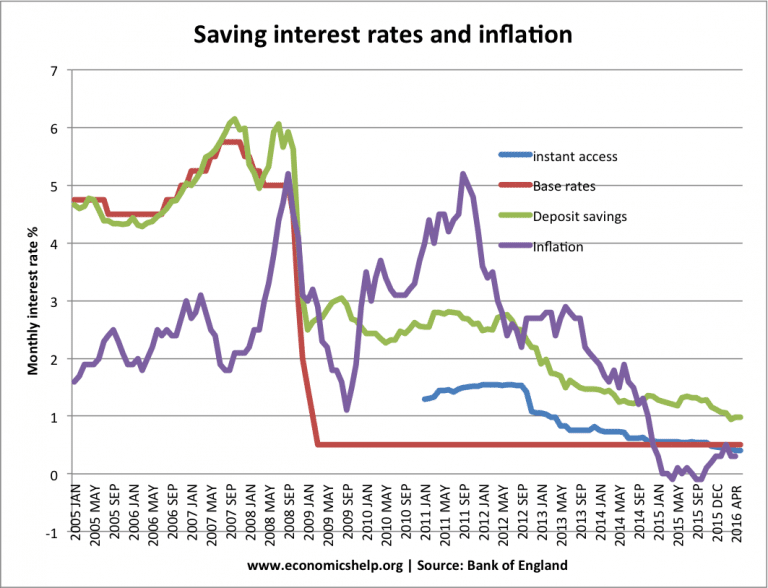 The most important rate is the base rate (sometimes referred to as the repo rate). This is the rate set by the Bank of England. (In the US by the Federal Reserve). This is important because it determines the rate at which banks borrow money from the Bank of England. Therefore, if the Bank of England changes the base rate the commercial banks, like Natwest and HSBC will alter their interest rates accordingly.
Current account rates. These tend to be low, e.g. 1%. This is because you can access the money at any time. Therefore, for these accounts, the banks have to keep a greater % of cash in the bank for when people wish to withdraw money.
Savings Account rates. These tend to be higher e.g. 4%. The banks are willing to pay higher interest rates because they are less likely to have deposits withdrawn.
Personal loans 7% This is how the banks make a profit. It takes deposits from savers and pays them 3%. It then lends most of these deposits to borrowers and charges them 7%. In effect, the bank is making a profit of 4% – all the costs.
Mortgage rates. These tend to be closer to the base rate. Mortgage rates are lower than personal loans because they are seen as a very safe form of borrowing. If you default, the bank will gain ownership of the house and get its money back.
Credit Card Rates up to 18%. A very profitable way for financial institutions to make money. There is no necessity to pay any interest on a credit card – if you pay off the balance every month. However, many credit card users end up paying significant sums in interest payments.
Immediate Cash. – I have seen some companies charge interest of £1 per day for each £100. This works out an annual interest rate of 2,310%. The idea of this type of loan is that they give an immediate cash sum of £100, usually for just 15 days. It is unfortunate that people become so desperate for cash they end up paying these rates. Of course, they may be better than missing a payment completely.
I won't go into all the other interest rates:
Interbank rate,
3 month money lending
30-year gilt rate e.t.c.
How Bank of England Set Interest Rates
The Bank of England can set the repo rate. This is a rate that commercial banks are charged when borrowing from the Bank of England. Therefore, this repo rate tends to influence the rates commercial banks set. If the Bank of England cut the repo rate, commercial banks tend to follow suit and also cut interest rates. More on how the Bank of England set interest rates