Summary of UK Economy at the Start of 2013
The UK economy starts 2013 after one of the longest periods of economic stagnation on record. GDP has been flat for the past two years, and real GDP is still way below the 2008 peak.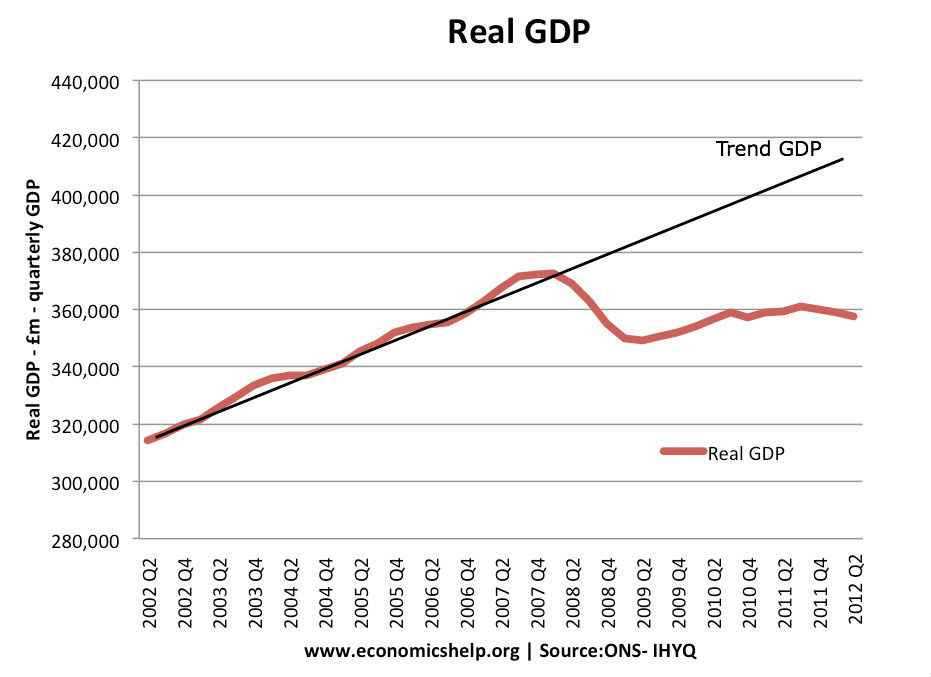 Despite the depressing picture of economic growth, unemployment (7.9%) is much lower than might be expected given the sluggish nature of economic growth. However, if we count under-employment (e.g. working fewer hours than would like) and disguised unemployment, then the picture is much less promising.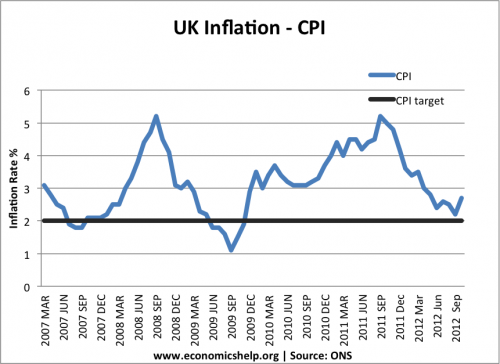 Consumer confidence remains low as most people have been affected by the unwelcome combination of high inflation and low wage growth. Inflation fell in 2012, but in 2013, we again may see some unwelcome return of cost-push inflation – prices rising despite the output gap.