Readers Question I was wondering if you have any graphs plotting UK GDP and Unemployment against other economies which have monetary independence and their own currency. I often see graphs comparing the US with the UK. Are there any which include Sweden, Norway, Switzerland and other countries?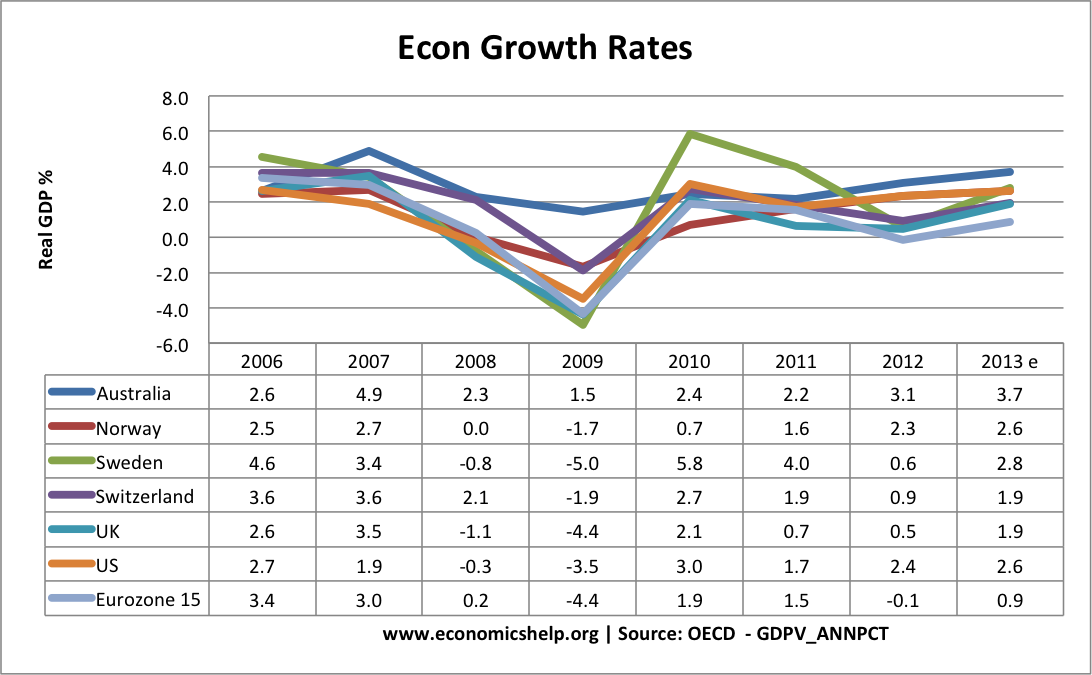 click to enlarge
Economic growth rates for selected countries.
Australia has weathered the global recession well. Helped by strength of its commodity export market.
Sweden experienced one of the deepest recession (-5.0% in 2009), but also one of the quickest recoveries with very strong growth since 2010.
The Eurozone went back into recession in 2012, and the growth forecasts for 2013 may prove over-optimistic.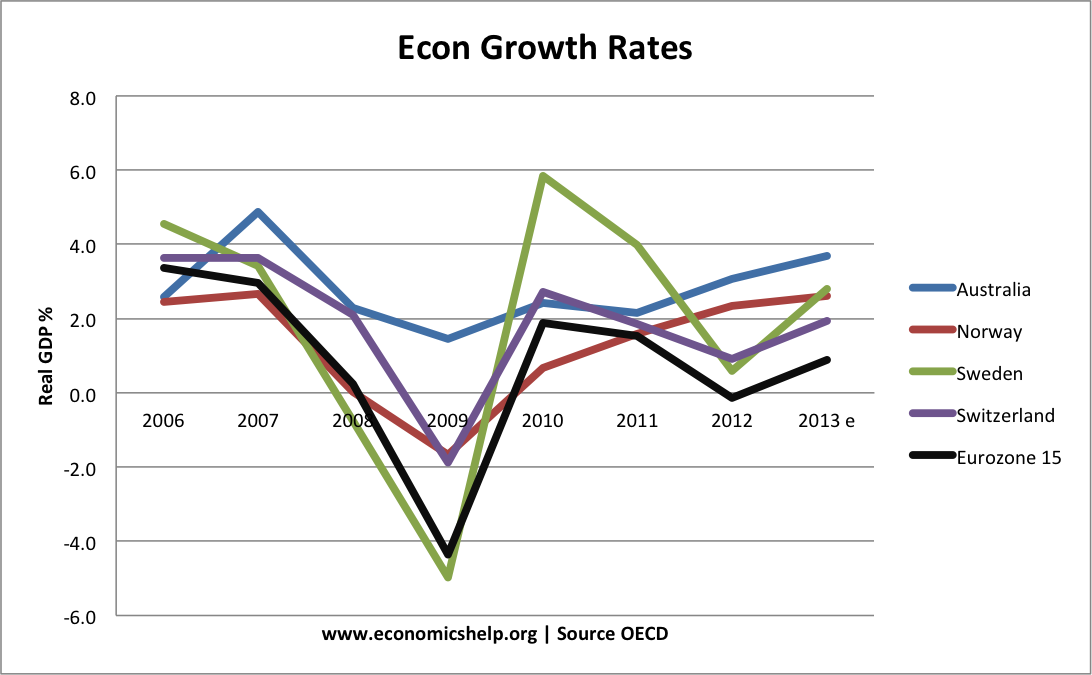 Unemployment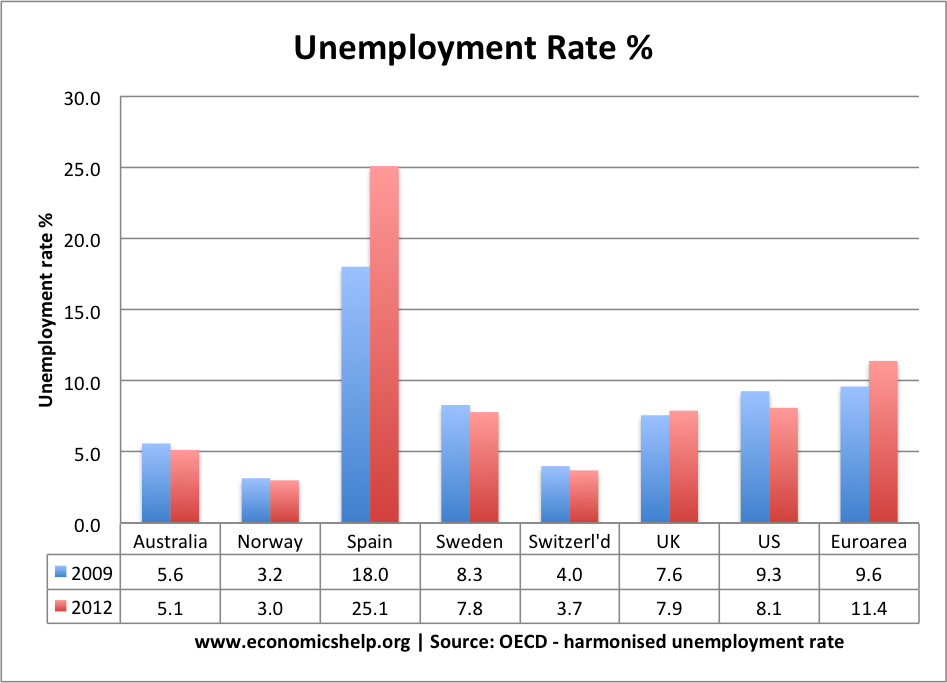 The Eurozone has a higher average rate of unemployment than other European countries outside the Euro.
Since 2012, Eurozone unemployment has deteriorated – especially in southern Europe.
Unemployment rates in other selected economies have done well.
The UK's economic performance suggests it is one of the poorest performing economies outside the Eurozone.
Source of graphs: OECD Statistics
Related