Readers Question: I'm an American, and I have a question on tariffs. Donald Trump has said he will place a tariff on all Chinese steel, and on Mexican cars. My question is, "Are tariffs still useful, and if so, why not put tariffs on all cars from Japan, Korea, Mexico, and Germany?"
A tariff on Chinese Steel is designed to help the US steel industry. At the moment, American producers may find it cheaper to import steel from China so US steel producers lose out. This has led to job losses in the US steel industry.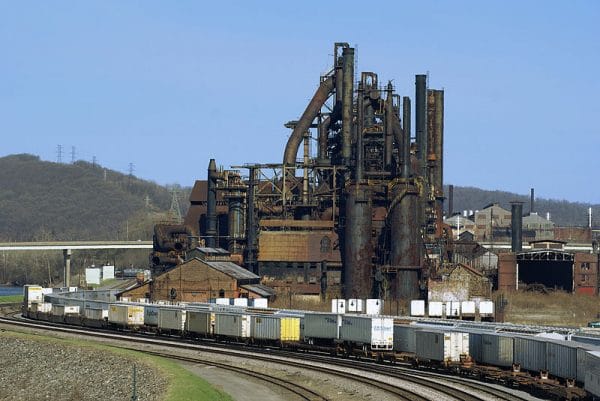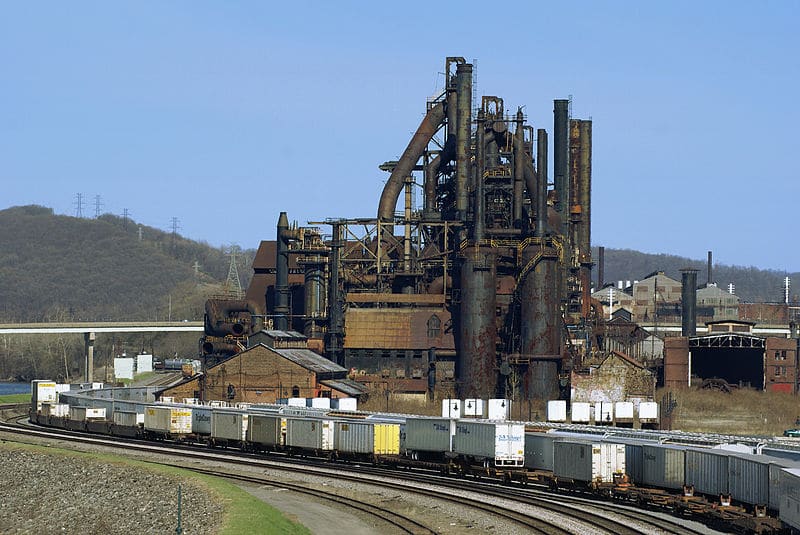 Higher tariffs on imports will cause firms to purchase more domestically produced US steel. This will benefit US steel industry and protect / create jobs in US steel industry.
It is a similar situation with tariffs on cars from Mexico. For US consumers it will make US produced cars relatively more attractive. A tariff on exports from Mexico, will discourage US car firms moving production to Mexico and help keep US car jobs in America.
However, this is only part of the equation. There are two major drawbacks to placing tariffs on imports:
More expensive prices for consumers
Retaliation on US exports – harming US export industry
If US places tariffs on imports of steel and cars, this will lead to higher costs of production and higher prices for consumers. The rise in price may be relatively marginal, but spread over the whole economy, the rise in prices will reduce discretionary (disposable) income. This in turn will lead to a decline in demand for other goods produced in the US.
This effect is less noticeable, than say highly visible job losses in steel industry. But, if tariffs lead to higher prices, other firms in the US economy will be imperceptibly affected, with a decline in demand for other goods.
Retaliation. If the US place tariffs on Chinese imports, China can retaliate and place tariffs on US exports. For example, China has already threatened to block  iPhones, soybean and maize exports. As a Chinese paper stated, in retaliation to Chinese imports, China could:
A batch of Boeing orders will be replaced by Airbus. US auto and iPhone sales in China will suffer a setback, and US soybean and maize imports will be halted. China can also limit the number of Chinese students studying in the US. (link)
It is unusual for a country to put up tariffs without some kind of retaliation. What would happen in this case is that tariffs would shift resources. It would benefit some industries (steel / cars) which benefit from the import tariffs. But, equally it would harm the export industries where the US has more of a comparative advantage.
In terms of jobs, tariffs create winners and losers, but overall unemployment would not be reduced.
Furthermore higher tariffs could have further negative effects
Evaluation
Conclusion
In summary, tariffs can be useful for offering temporary support for a particular industry. But, tariffs need to be viewed in the wider context of how they are very likely to cause problems for other industries and the wider economy. Tariffs don't really tackle with the fundamental issues of regional decline, rising inequality and technology related job losses.
Diagram showing effect of Tariffs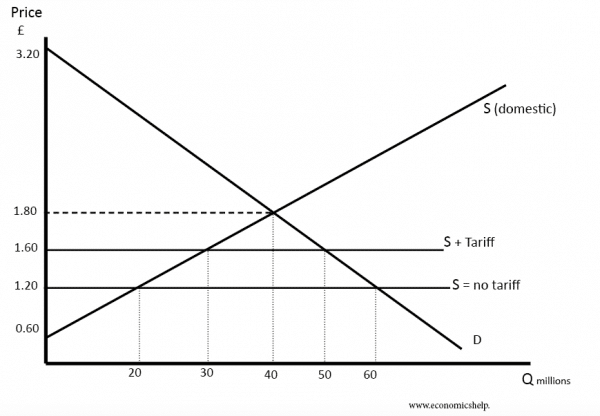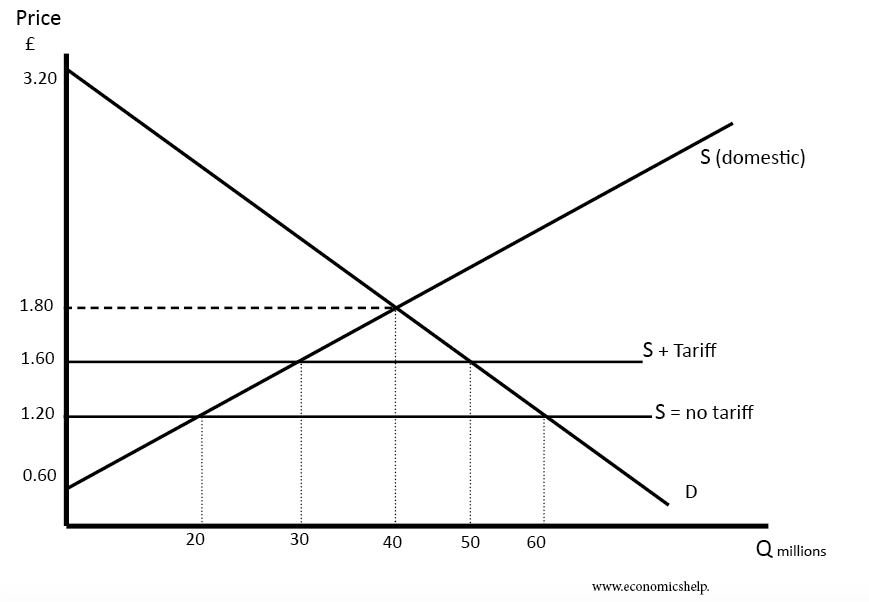 Related