The ILO recently produced their growth and wages report for 2012/13. This suggested that across the developing world, labour markets are being characterised by falling real wages and a decline in labour's share of national income. In particular:
Real Wage Growth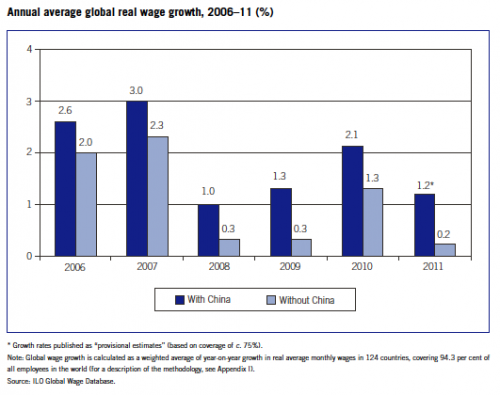 It is common to refer to the low wages of China, but wages in China have roughly tripled in the past decade – meaning China has one of best wage growth rates in the world.
However, if we look at just developed economies, we see even lower wage growth.
Real Wage Growth – developed economies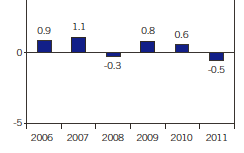 The global credit crisis has also resulted in increased inequality. Wage income is declining as a share of overall national output. Improvements in labour productivity are not being matched by real wage growth. This graph below shows the increased divergence between wage growth and productivity.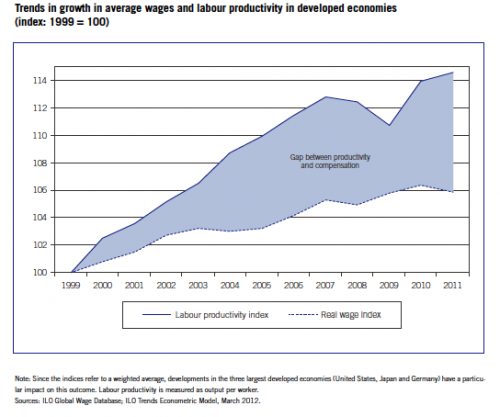 What Causes the decline in wages as a share of National Income?
Implications of falling labour share of income
Increased inequality within society. The decline in labour's share of income is also occurring alongside increased wage inequality.
Falling real wages are a significant negative impact consumption and aggregate demand. – Important during economic downturn.
The pursuit of internal devaluation (restoring competitiveness through lower wages) risks prolonged recession that we are seeing in southern Europe.
External Links
Related