Economic growth measures the change in real GDP (national income adjusted for inflation, ONS call it chained volume measure)
Economic growth in Q1 2013 was 0.3% (preliminary estimate). GDP was 0.4% higher in Q1 2013 than in Q3 2011 and therefore the economy has been broadly flat over the last 18 months (ONS)
Recent UK Economic Growth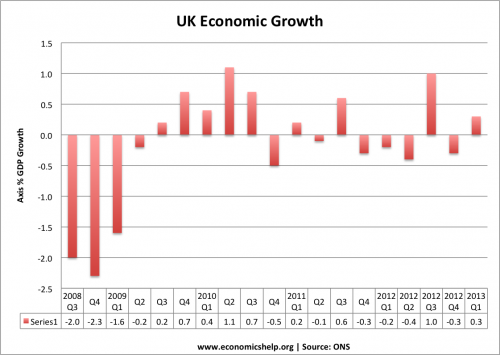 Source: ONS
Raw data:  National income accounts | real GDP | % change quarterly |
National income accounts
The UK entered recession in 2008. We experienced a partial recovery in 2010 and 2011. But, by Q1 2012, the UK was officially back in recession.
Economic growth in Q3 2012 was 1.0% – helped by an Olympic ticket sales boost.
But, in Q4 2012, the economy went back into negative growth. Manufacturing fell 1.5%, service sector growth was flat, and construction rose 0.3% in the final quarter. In
In Q1, 2013, growth was 0.3% narrowly avoiding a triple dip recession.
It is worth bearing in mind that sometimes economic growth statistics get revised at a later stage.
Output Gap UK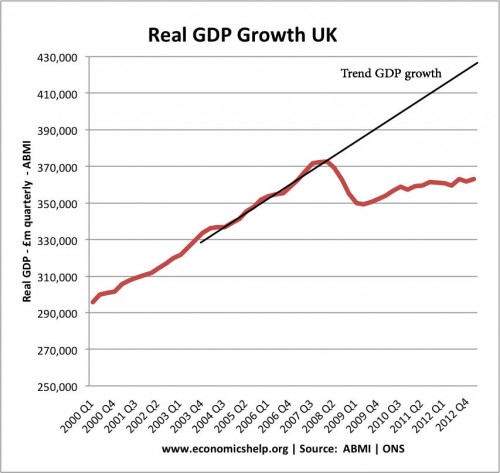 An illustration of how actual GDP has fallen behind the trend growth of GDP.
Two Decades of Volatile Growth in the UK.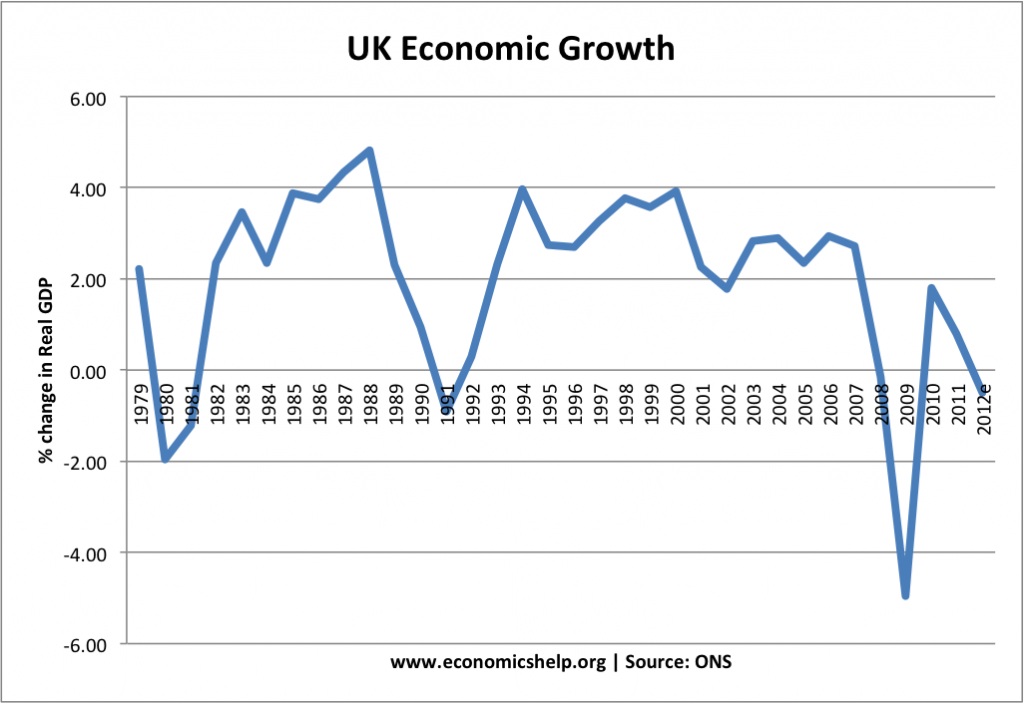 More detail of this period:
Economic Growth and Unemployment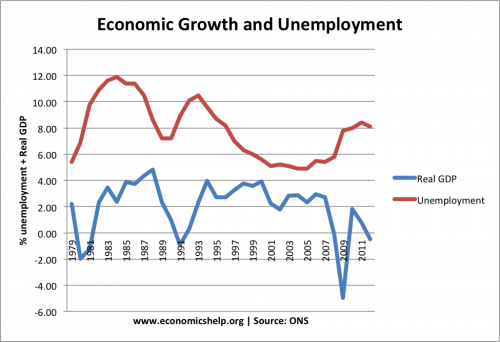 Economic Growth and Inflation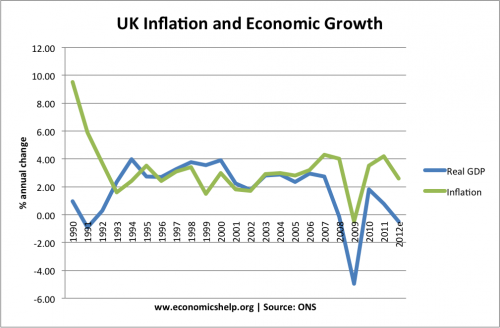 further reading: is inflation caused by economic growth?
Notes on Economic Growth
Historical Economic Growth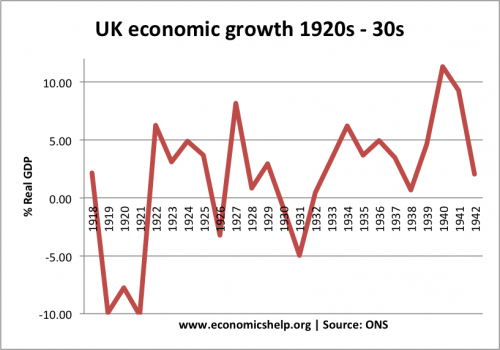 Volatile growth following world wars and period of recession in the 1920s and 1930s.
Post war Economic growth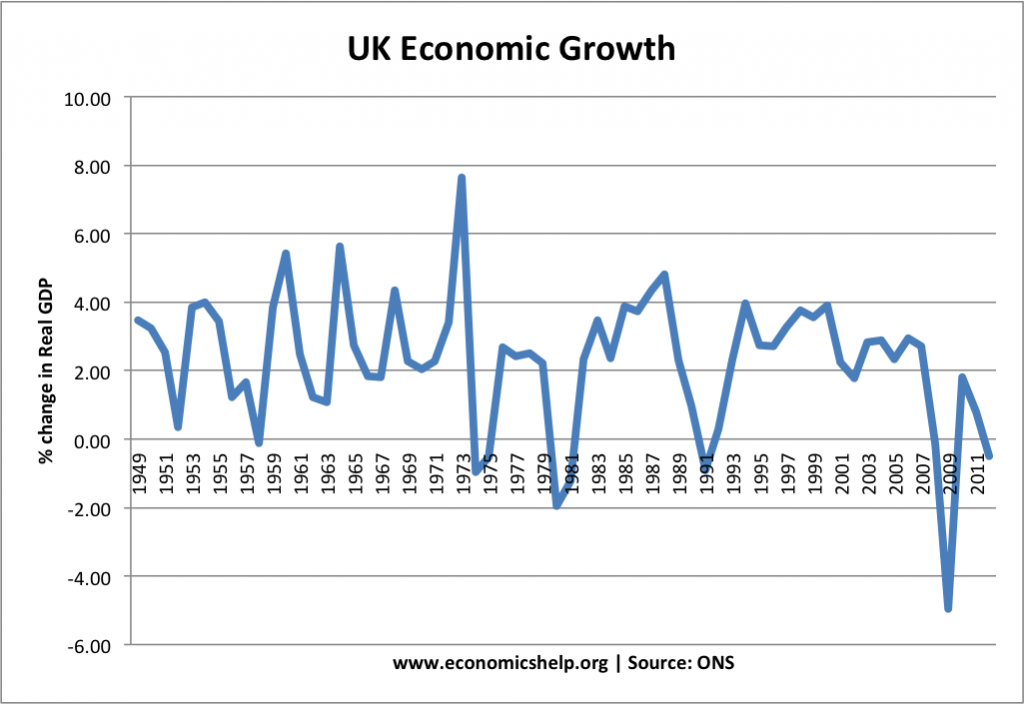 Post war Boom and Busts in the UK.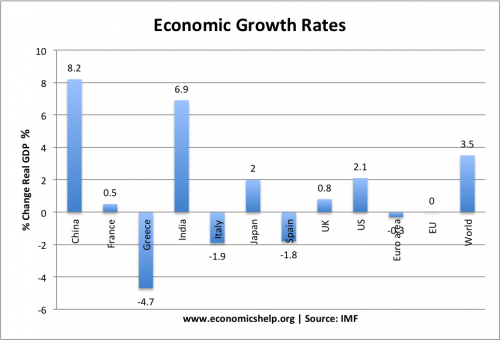 Global growth rates Oct 2012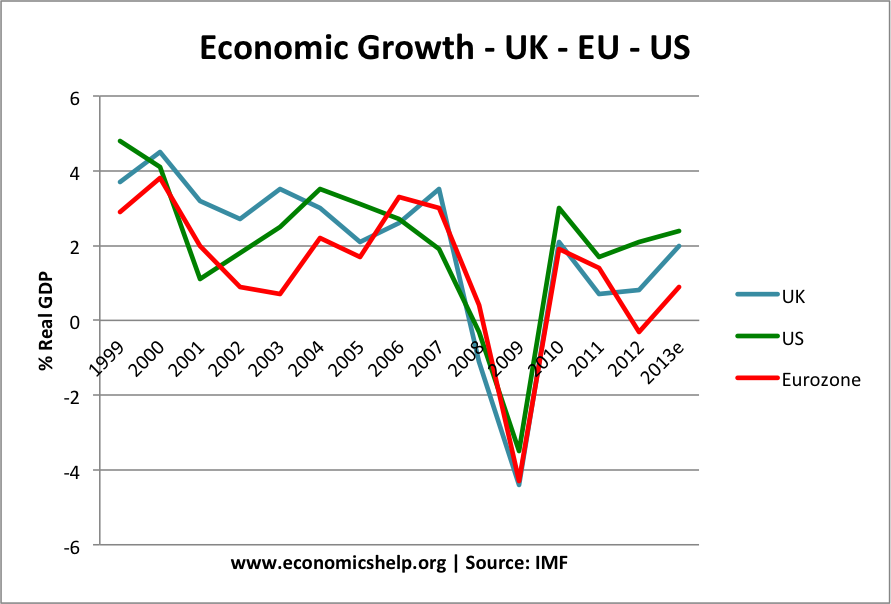 Economic Growth rates in EU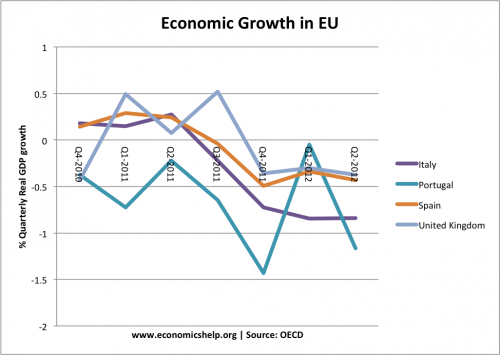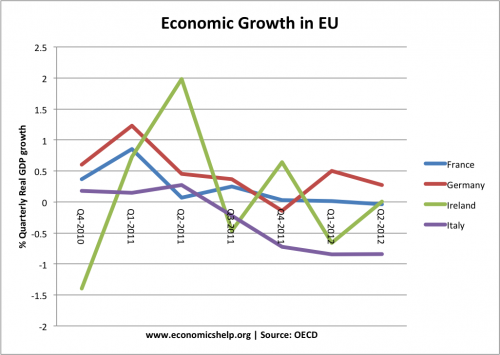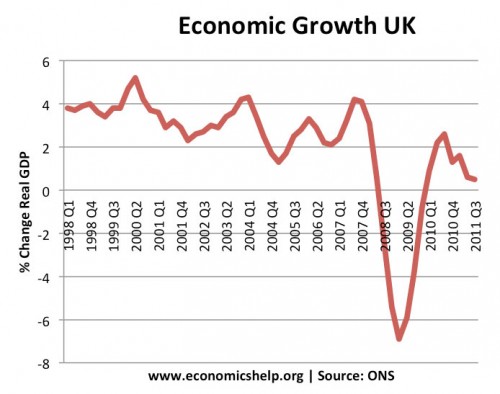 US economic Growth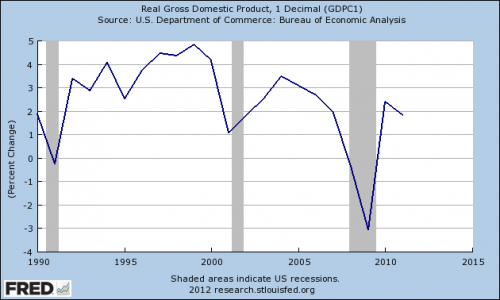 Related statistics
Note on statistics
The ONS produce statistics for chained volume measure of GDP. This is effectively real GDP
GDP at market prices doesn't take into account inflation.
See: ONS datasets for GDP