A look at different pricing strategies a firm may use to try and increase profitability, market share and gain greater brand loyalty.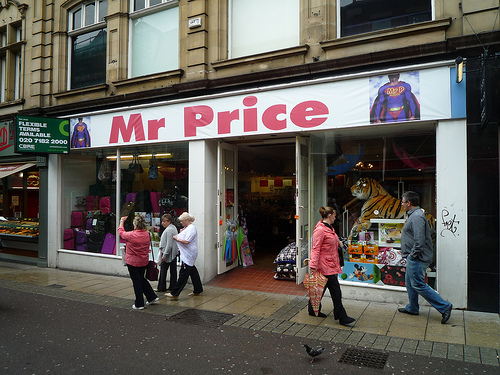 Types of pricing strategies
General strategies
Profit maximisation. One strategy is to ignore market share and try to work out the price for profit maximisation. In theory, this occurs at a price where MR=MC. In practice, it can be difficult to work this out precisely.
Sales maximisation. Aiming to maximise sales whilst making normal profit. This involves selling at a price equal to average cost.
Gaining Market Share. Some firms may have a target to increase market share, this could involve setting prices as low as they can afford, leading to a price war. A similar concept to sales maximisation.
See: Objectives of firms
Pricing strategies to attract customers / increase profit
Premium pricing. This occurs when a firm makes a good more expensive to try and give the impression that it is better quality, e.g. 'premium unleaded fuel', fashion labels.
Loss Leaders This involves setting a low price on some products to entice customers into the shop where hopefully they will also buy other goods as well. However, it is illegal to sell goods below cost, so firms could be investigated by OFT.
Price Discrimination. This involves charging a different price to different groups of consumers to take advantage of different elasticities of demand. There are different types of price discrimination from first degree to third degree.
Reference Pricing. This involves setting an artificially high price to be able to later offer discounts on previously advertised price.
Price Matching. The purpose behind price matching is making a promise to match any price cuts by your competitors. The argument is that this discourages your competitors from cutting price. This is because they know there is little point in cutting prices because you will respond straight away. Very clear price matching stances can thus avoid price wars and give the impression of being very competitive. For example, Tesco is offering £10 voucher to customers who can prove their shopping basket would have been cheaper at other supermarkets.
Retail price mechanism RPM – when manufacturers set minimum prices for retailers, e.g. net book agreement.