The UK recovery paints an unusual situation. We have both positive economic growth and falling real wages. How can we have economic growth with falling real wages?
Real wages are not the only source of economic growth. We can see growth from other components of AD –
I (Investment), G (Government spending) plus net exports (X-M)
Also, it is possible for consumer spending to rise despite falling real wages (at least in the short term). For example, if spending is financed by borrowing or declining savings ratio. Consumer spending could also be financed through re mortgaging houses (equity withdrawal) against the backdrop of rising house prices.
Economic growth in the UK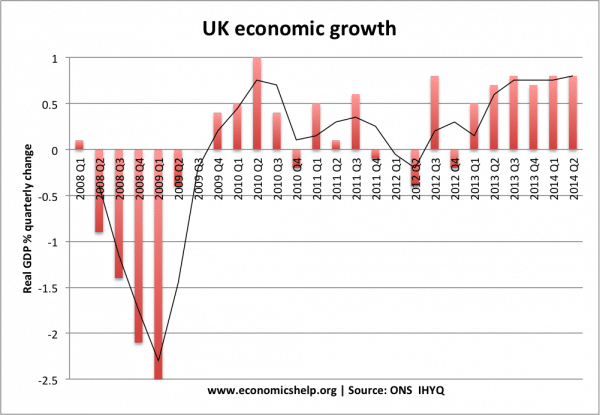 Since 2013 Q1, we have seen a decent rate of economic recovery. In the past 12 months – between Q2 2013 and Q2 2014, GDP in volume terms increased by 3.2%
Real wages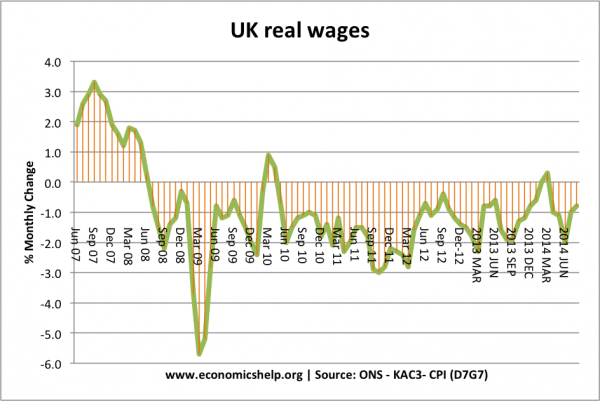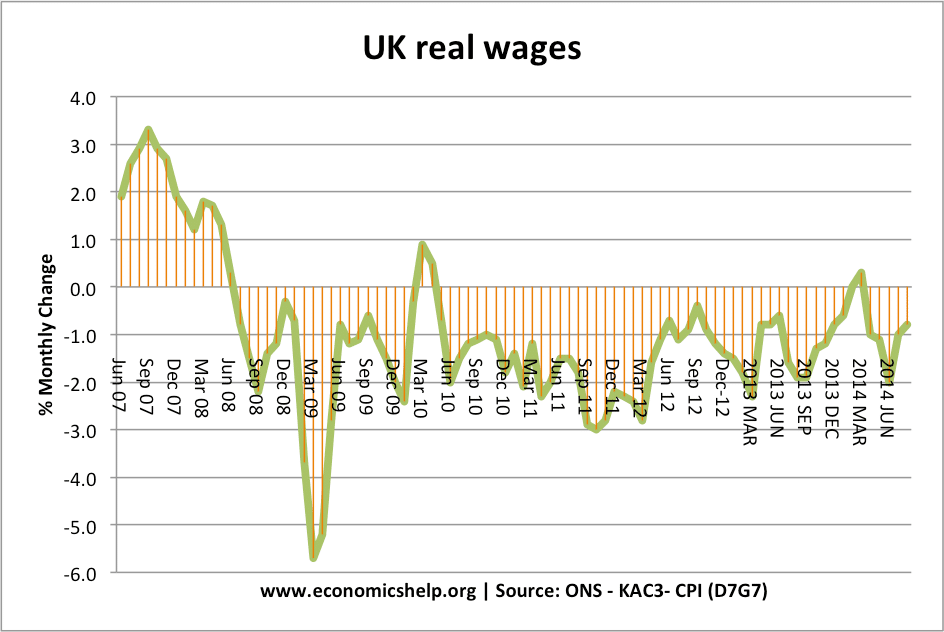 Real wages have been falling since the start of the great recession in mid 2008. In a recessing falling real wages are to be expected, but since the recovery, we might have expected real wages to match the growth in real GDP.
Why are real wages falling despite economic growth?
1. Flexible labour markets creating low paid employment. In this recovery, unemployment has fallen more rapidly than previous recessions. Evidence suggests the economy has been successful in creating new employment (often temporary / part-time/ self-employment). These new jobs are not particularly well paid. The recovery is good for job-seekers, but less good for those already in work. The relatively elastic supply of labour willing to take low paid jobs is keeping any wage growth low.