Readers Questions: is this the worse time to be a young adult in the UK?
I will answer this question primarily from the economic point of view.
The first thought that springs to mind is that if you look at the long history of the UK, this is probably a good time to be young in the UK.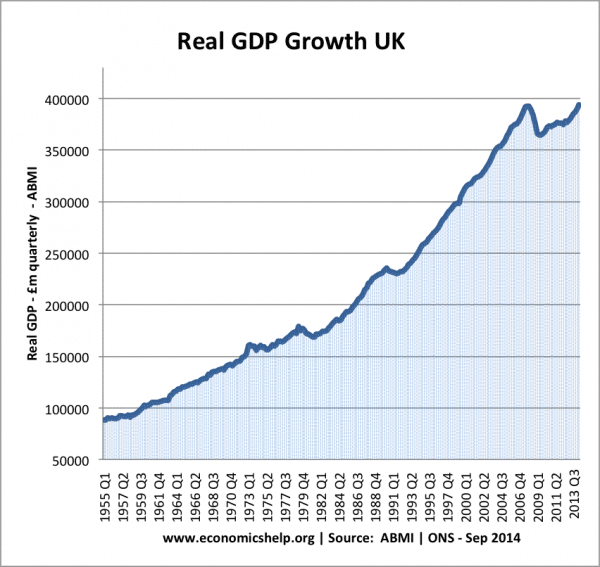 Median incomes are close to an all time high (even despite the fall since since the 2008 crisis), educational opportunities are arguably better than before (even if more expensive), unemployment is relatively low and likely to fall (even if there is greater insecurity in the new job market).
It is always tempting to think that every thing was rosy in the past. But, living standards have consistently risen in the past few decades. It is true, that for the past five years, real incomes have stagnated even fallen, throwing into greater contrast rising living costs, especially housing. However, were the previous generation really better off?
Economic problems facing young people
There are several reasons to be concerned about prospects for young people.
Firstly, housing is a real problem. There is a serious shortage of affordable housing – especially in London and the south. This means that many young people simply can't afford to buy a house like their parents generation could. Home ownership rates are falling – especially amongst people under 30.
House prices are rising faster than incomes. See more at UK housing market stats – including house price to income ratios. For many young people, buying a house is just an impossibility.