Historical Interest Rates in UK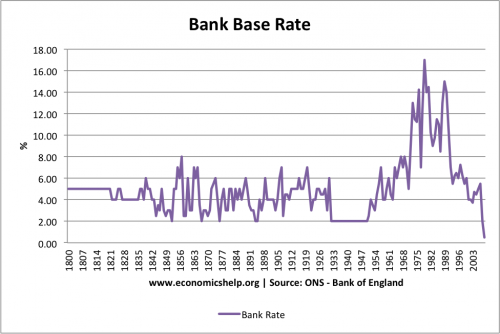 Interest rates in the UK since 1800.
Bank Rate 1830–1972 and 2006–09, Minimum Lending Rate 1972–81, London clearing banks' base rate 1981–97, repo rate 1997–2006.  End year observation.
Interest Rates in the Twentieth Century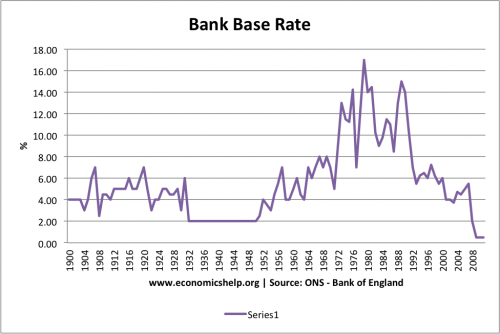 Interest Rates since 1979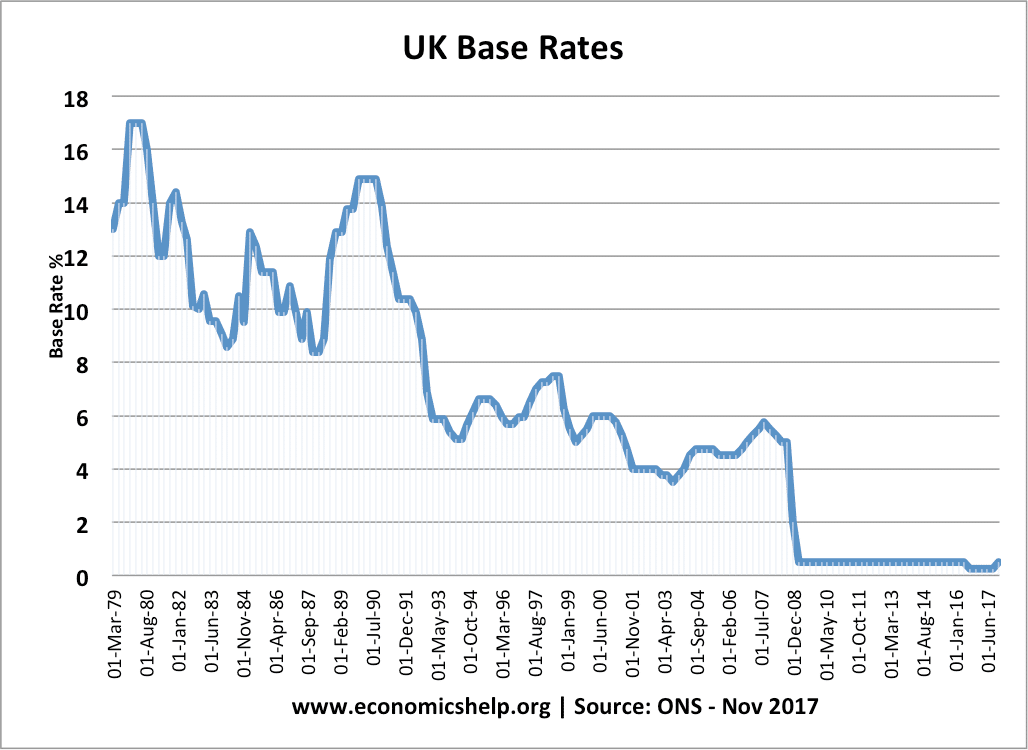 Interest rate rise Nov 2017, first since June 2007.
The highest period of interest rates was in the late 1970s, when the government were fighting high inflation caused by oil prices and rising wages.
Interest rates were also increased to 15% at the beginning of the 1990s when the UK was trying to keep the value of Pound fixed in the ERM and reduce inflation from the Lawson boom.
Historical Real Interest Rates
Inflation and Interest Rates 1945-2011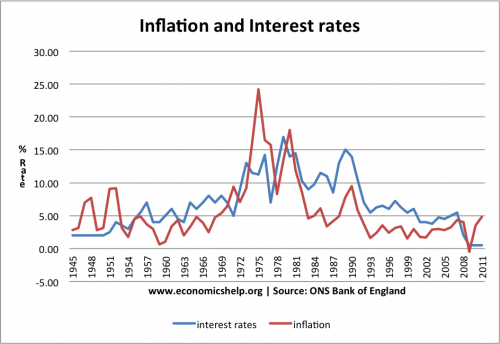 Inflation and Interest Rates since 1900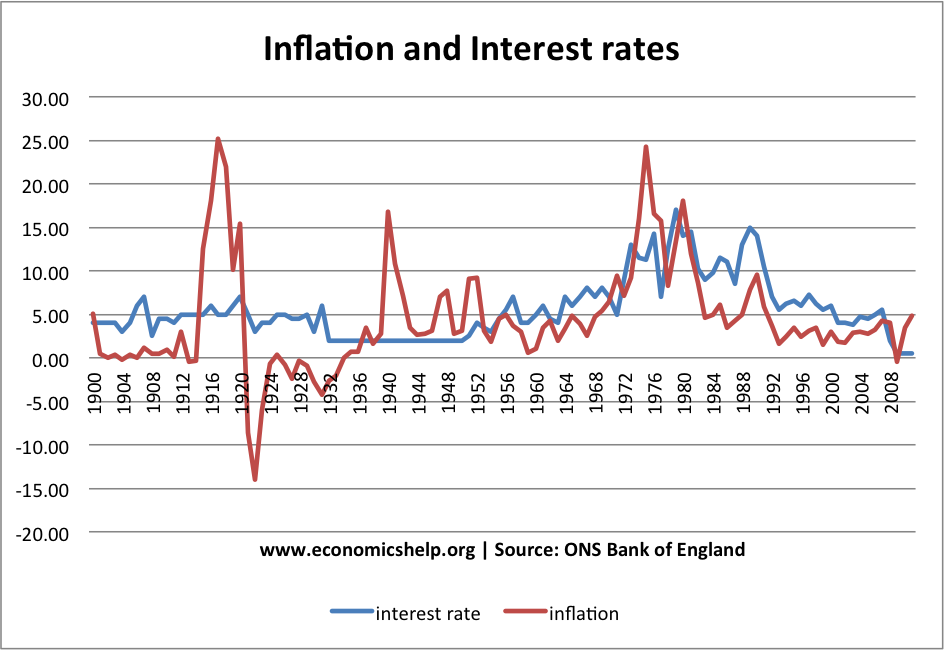 Interest rates and Inflation since 2006
Definition of Real interest Rate = Nominal interest rate – inflation.
The long period of 0.5% interest rates has led to an unprecedented period of negative real interest rates.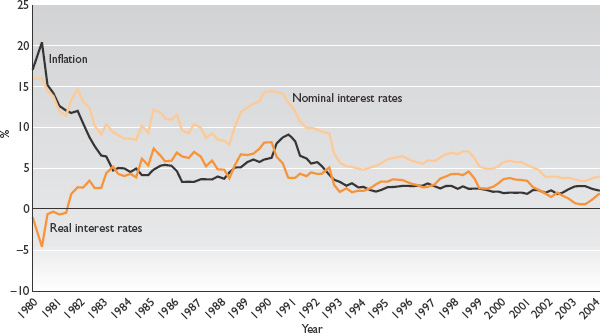 Real interest rates generally positive in 1980s and 1990s – until financial crash of 2007.
Inflation History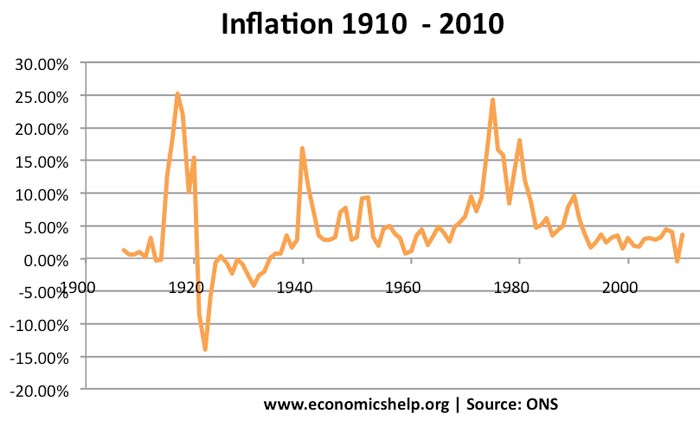 Related