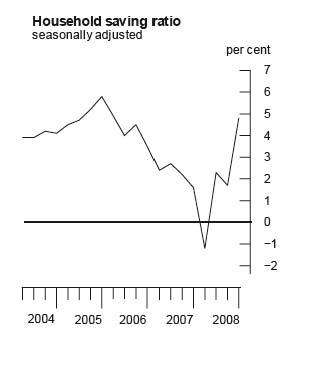 A Classic example of the paradox of thrift. Since the start of the recession, household saving rates have increased sharply. From a negative saving rate, consumers have become more risk averse and sought to increase their savings. This rise in private sector saving has been offset by a rise in government borrowing.
The increase in saving rates may also be due to the difficulty of getting loans which are forcing consumers to save rather than borrow.
Also since the banks are facing a shortfall of liquidity after their losses, they are still keen to attract savings rather than lend. This graph shows the increased gap between mortgage rates and time deposit saving rates.
Saving and Bank Borrowing Rates