UK bond yields are the rate of interest received by those holding Government bonds.
Governments sell bonds (also called gilts) via the Debt Management Office to fund their budget deficits. Bonds are a way for the government to borrow – a bit like the government taking out a loan.
Government bonds are frequently traded on bond markets. Therefore, their market price may be quite different to the original price set by the government.
Example of why bond yield changes
A government may sell a 10-year, £1,000 bond at 5% interest. This means every year the government will pay £50 to the holder of this bond.
If demand for government bonds rose, this £1,000 bond would increase in price as investors pushed up the market price.
But, the government still pay £50 a year interest until maturity. If the market price of the bond rises to say £2,000, the interest rate (yield) is now 2.5% (50/2,000)
Therefore higher demand for bonds leads to lower bond yields.
Conversely, if people sell bonds, this pushes up the bond yield (e.g. what happened in UK September 2022)
How a change in price of a bond changes the effective yield

The law of the bond market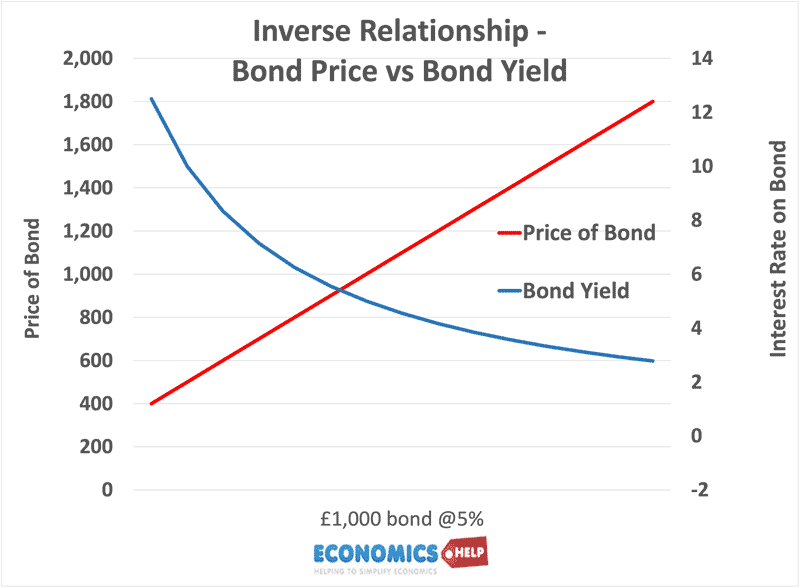 As bond value rises, interest yield falls
As bond value falls, interest yield rises
Video summary
Recent UK Bond Yields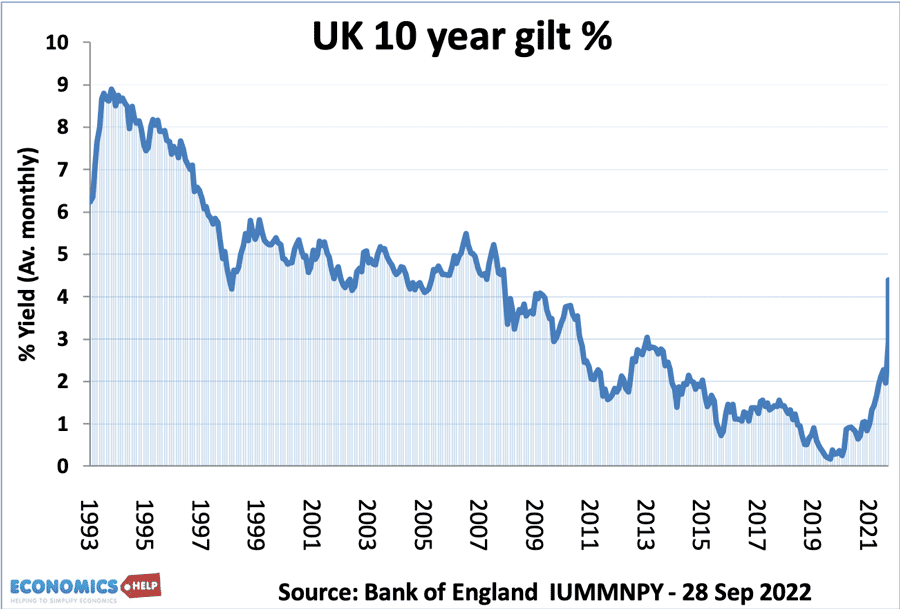 Source: Bank of England – 10-year bond yields