A look at the nature of the UK economic recovery. Is the recovery sustainable? Who has benefited the most from recovery? Which groups of people have not benefited from the recovery?
In the past two years, the UK economy has posted relatively impressive growth figures.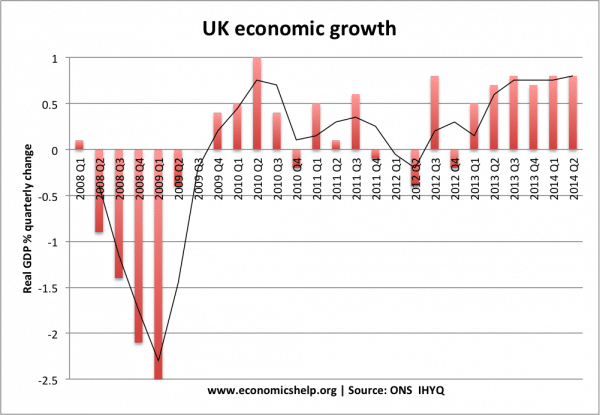 The UK posted annual growth of 2.6% between Q3 2014 and Q3 2013. ONS
It is impressive compared to Europe, which is stuck in recession. However, the recovery is less impressive when compared to the lost output since the start of the recession and the long delay that occurred before the economy started to catch up the lost ground.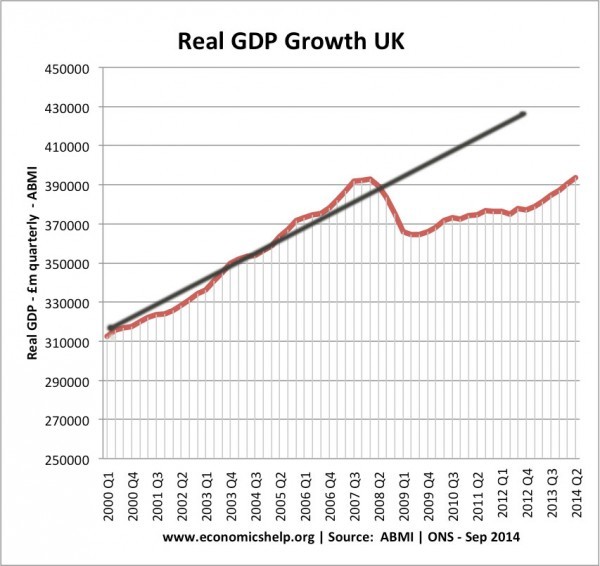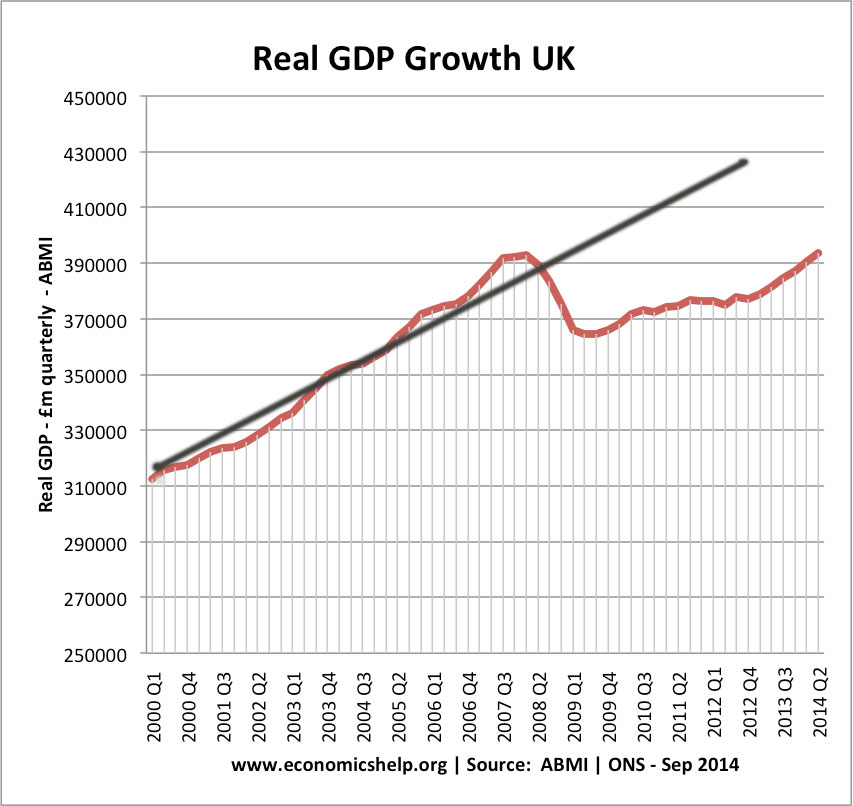 The recovery has led to a significant decline in unemployment, whilst at the same time leading to low inflation (CPI = 0.5%).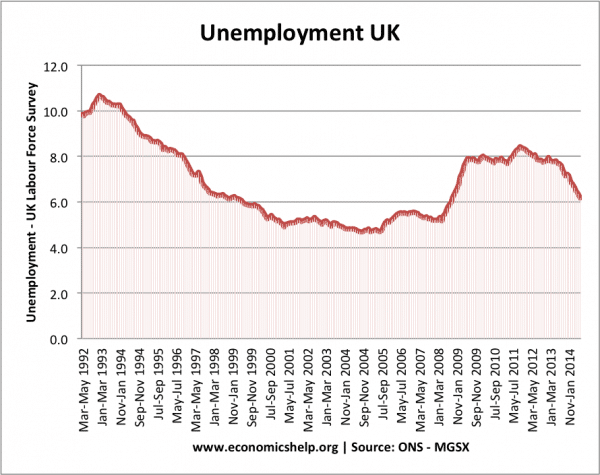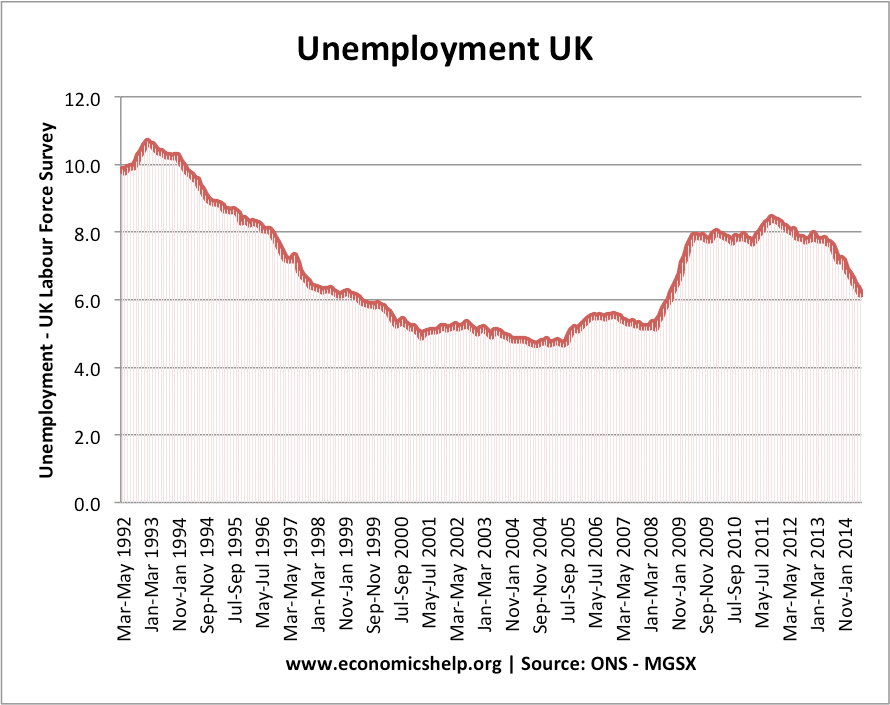 From one perspective this looks very good – the main three macro-economic objectives (growth, unemployment, inflation) are posting good statistics.
However, the UK recovery is still unbalanced and there are uncertainties about its sustainability. The main areas of concern about the UK economic recovery are: